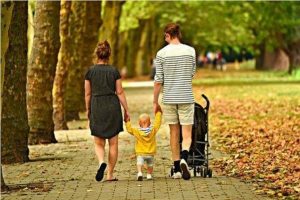 Property and casualty insurance is the most efficient risk-management tool you can use. Protecting your person, assets, and possessions from destruction, theft, or depletion through disaster or litigations brought against you helps you stay afloat and maintain your lifestyle in insecure times.
But what is the most favorable way to mitigate these costs, and determine which insurance coverage is the most adequate for you? You don't want to wait for something to go wrong before you critique the details of your policy. Look into the text below to examine the current policies and coverage options.
Look for Accessibility and Easy-to-Understand Policies
The most important aspect of your insurance policy or policies is how easy it is for you to understand exactly what's covered, and how you can access the services you need. Insurance agencies such as PathwayPort offer user-friendly insurance apps that help you make payments and track your inventory, even remind you of upcoming renewals and warn you if any immediate action is required. Your homeowner's insurance, for example, covers damage to your home and attached/standalone structures, such as your garage or your shed. It also usually covers "named perils" listed in your insurance policies, such as vandalism, smoke, fire, and lightning. Be sure to understand exactly what is covered by your policy and what isn't before signing the papers, and go out of your way to find the most transparent insurance agencies.
Use One Insurance Agency
Whether you plan on insuring your home, your car, your stamp collection, or your boat, it's a good idea to bundle your policies together and use the services of a single insurance agency. This decision will make your overall user interface easier (for example, you could use the same app for different policies). Additionally, in this case, many insurance agencies offer discounts and access to more affordable services.
Homeowners Insurance Hacks
Know the risks in your area. Regardless of the insurance agency or the insurance policy you choose, some damages will not be covered. These include flooding (along with drain and sewer backup), power failure, sinkholes, and landslides, as well as wear and tear. If you live in an area where flooding is something you should worry about, consider buying separate coverage for this issue. Also, be aware that some policies require different deductibles (the amount of money you need to pay up before the insurer covers the rest of the costs) for specific claims. For example, if your policy requires a 2% deductible for most perils, the deductible for flooding coverage can amount to 10%. Be careful to consider these details when choosing an insurance policy.
Auto Insurance Hacks
A number of factors determine the price you pay for your car insurance, most of all the actual value of the car. Make sure to set the right deductible, depending on your expectations. A higher deductible is tempting because it means you'll have a lower premium, but be ready to pay up if you have an accident. Also, regardless of the amount you pay, there are some discounts you can take, such as adding multiple cars and drivers to your policy or completing a defensive driving course.
"Toys" Insurance Hacks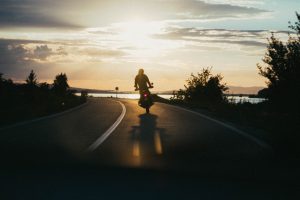 One of the assets your property and casualty insurance apply to is the so-called toys, such as boats, RVs, scooters, or motorcycles. Not only are these items expensive in themselves, but they can also damage other property or harm people/pets. In the case of motorcycles, bikes, or mopeds, your age, mileage, and your record will influence the price of your premium. In either case, consider your habits when using these vehicles. Do you only plan on driving around for a month or two during your vacation, or do you plan on using them on a daily basis? Different policy plans, including temporary insurance, would apply.
Final Words
The worst time to learn about your property and casualty insurance details? When you need it because something went wrong. Go through your policy papers in-depth, do research on potential risks, and be careful when calculating deductibles. Above all, speak to an easy-to-use, readily accessible, and transparent insurer and your future will be in safe hands.