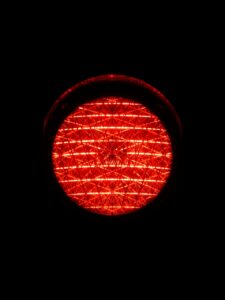 In parts of Spokane, the lanes get very narrow and offer little room on either side for maneuvering. A driver making a mistake can be left with no space to correct course. Motorists in the path of an out-of-control vehicle can have no shoulder to use to avoid a collision.
These accidents can be caused by a careless driver, perhaps glancing away from the road to check a text. Dangerous collisions are also commonly caused by reckless driving when motorists travel too fast for conditions or are driving too aggressively.
Two-Vehicle Accident in Spokane Tragically Claims Woman's Life
A woman lost her life in a traffic collision on Tuesday night in Spokane. KREM2-TV reports the accident took place just after 9 p.m. at the intersection of Indiana Avenue and N. Washington Street.
The Spokane Police Department says the accident involved two cars. First responders tried to revive a female victim, but she died at the scene. It was not indicated if there were other injuries resulting from the collision.
Spokane Police Department Officers continue to investigate the circumstances that led to the accident.
Support for Victims and Families After a Spokane Traffic Collision
Families left to cope with the loss of a loved one can also immediately face financial challenges as emergency response fees come due and with the costs of a funeral and burial service. Close relatives are encouraged to explore their options to protect the family.
A family member may file a wrongful death claim leveled against the car insurance provider for the at-fault driver in order to secure the rest of the family financially. This support can include help as the family is suddenly without the monetary backing the victim would have continued to provide in the future.
Surviving victims of an accident can also seek assistance with their medical bills from an at-fault driver's insurer. This claim for damages would ask for help with current hospital bills and for any ongoing treatments needed in the years to come. The lost wages at work a victim forfeits while in recovery should also be reimbursed.
Contact a Spokane Car Accident Lawyer
If you or a loved one has been the victim of a careless driver please contact Crary, Clark, Domanico, & Chuang, P.S.  If our Spokane Car Accident Lawyers represent you for your accident case, you have our assurance that we will fight to secure every bit of support available for your family.
Contact us to take advantage of a free, no-obligation consultation on your case. Let's go over the details of your case together so that we can help you determine your best path to earning the support your family needs.