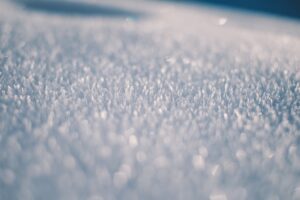 When Grant County roads get icy, every motorist must think of the safety of any drivers and passengers nearby. Many people believe that mother nature can be blamed for a crash, but that's rarely the case.
Washington drivers are required to travel at safe speeds for conditions. This means motorists must go slow enough on slick roads to ensure they don't lose control and endanger themselves and others. When a driver goes fast enough to slide into other cars, the driver's car insurance provider can be liable for injuries and the loss of life.
Two Killed in Tragic Accident on Icy Roads in Grant County
Two people were killed and three hospitalized after a devastating collision in western Grant County Tuesday morning. KHQ-TV reports the collision occurred near the intersection of South Adams Road and West Baseline Road, east of George, on December 6, 2022.
The Grant County Sheriff's Department says the accident involved two vehicles. They say the driver of one vehicle lost control in icy conditions and collided with a truck. Two men in the first vehicle, a 21-year-old and a 27-year-old from Quincy, tragically lost their lives. They were brothers.
Three people in the truck were injured in the crash. One was taken to Quincy Valley Medical Center. One victim was transported to Columbia Basin Hospital in Ephrata. A third victim was rushed to Samaritan Healthcare in Moses Lake. The Sheriff's Department continues to investigate the circumstances surrounding what happened.
Support for Victims and Families After a Grant County Car Accident
Surviving victims who are recovering from a frightening accident can ask an at-fault driver's auto insurer for help with medical bills and other injury hardships. A claim for damages seeks assistance with the loss of income victims suffer while they are unable to work. A claim also asks for compensation for the physical pain and emotional trauma victims endure.
The families of victims tragically lost in a devastating accident are also allowed to file a wrongful death claim against an at-fault driver's car insurance provider. This civil claim seeks support for the family to pay funeral costs and remaining medical bills. The income the deceased can no longer provide close relatives each month should also factor into the amount of support families receive for the future.
Contact a Grant County Car Accident Lawyer
Crary, Domanico, & Chuang, P.S. is committed to providing accident victims and their families with the absolute highest quality legal representation. We understand that victims will already be going through a difficult time. We strive to handle the frustration of dealing with insurance adjusters so that victims and grieving families can focus on rebuilding their lives.
If our Grant County Car Accident Lawyers represent you and your family in an accident case, we won't let an insurance company avoid taking full accountability for what you've all been through. Contact us after any serious accident for a free, confidential consultation and case evaluation.