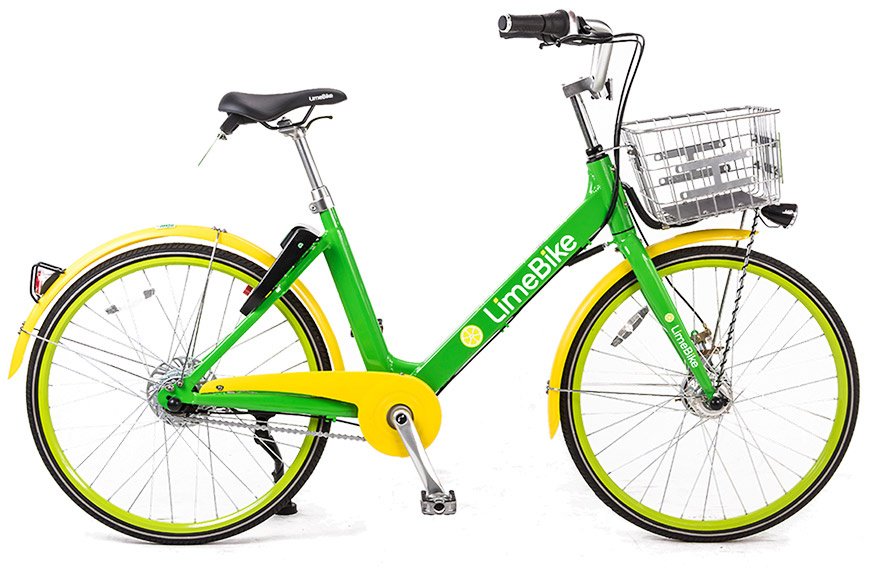 Lime, formerly known as LimeBike, is coming to Spokane Washington on Tuesday, September 4, 2018.
The dockless bikeshare means that people will be tapping on an app to cheaply rent a bicycle. Users open the app and unlock bicycles. When they're done riding to their destination, they again use the app to end their ride. Users are encouraged to keep bicycles off of the sidewalk and near a bike parking area when finished with the bikes. In many cities, bicycles end up pretty much everywhere.
According to KHQ, the Lime bikeshare is in a pilot program. The bikes will be available for about 2 months, and in November they'll disappear, likely to return again in spring of 2019.
Are helmets required?
Spokane cyclists of all ages are required to wear helmets while on anything with 2 wheels while in the City of Spokane.
In Spokane County, anyone under the age of 16 is required to wear a helmet.
There's no state law requiring helmets for adults, however, many cities and localities in the State of Washington do indeed require helmets as the City of Spokane does.
Responsibilities of Motorists:
Both drivers and cyclists should remember that when riding on a roadway, a cyclist has all the rights and responsibilities of a vehicle driver (RCW 46.61.755).
Operators of motor vehicles owe a duty of care to other drivers of both bicycles and cars on the road to keep those around them safe.
Injuries on Lime Bikes.
One of the new challenges Lime Bikes could introduces is people hopping on bikes who haven't ridden in years. Aside from self-sustained injuries, sometimes bicycle crashes happen due to circumstances beyond your control, such as negligent or reckless drivers.
Regardless of whether or not a helmet was worn, bicyclists involved in collisions with other vehicles are usually badly hurt, often sustaining head injuries, spinal injuries and sometimes fatal injuries. If you have been involved in a bicycle accident or a family member was fatally injured, we want to help you.
Since 1981, our Spokane Bicycle Accident Lawyers have been successfully representing injured clients involved in bicycle collisions in Spokane and throughout the surrounding Washington and Idaho areas.
If you were hit by a cyclist on a Lime Bike or injured on a Lime Bike by a vehicle, contact us today for a free, confidential consultation and case evaluation.