Our Spokane personal injury law firm has been serving the surrounding Washington and Idaho communities for decades. Let us zealously represent you in your wrongful death claim.
There may be no event more devastating than losing your loved one in a fatal auto collision or other type of accident. Our experienced and compassionate lawyers at Crary, Clark, Domanico, & Chuang, P.S., may never truly understand the loss that you suffered from the death of your family member, but we will strive to help you recover financially. After an accident results in the tragic death of your spouse or parent, you might be eligible for a wrongful death lawsuit. Washington law allows the surviving family members to file a wrongful death claim when someone else's negligence caused your loved one's untimely death.
Compassionate Spokane Valley Fatal Accident Attorneys Pursuing Justice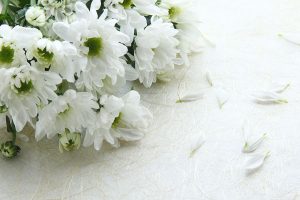 Whether your loved one lost his or her life as a result of a car accident, medical malpractice, product defect or other personal injury, we fully believe in holding negligent parties legally accountable for the damage they have caused.
A wrongful death claim not only allows you to pursue financial compensation for the physical, emotional and property damages, it also places responsibility on the party whose careless actions caused the death of your loved one.
Damages in a wrongful death lawsuit often include:
Death and funeral expenses
Loss of future earnings
Medical bills
Physical pain and mental suffering
Property damages
Punitive damages
We want to help you get past the tragedy of losing your loved one. We can help you handle all the paperwork necessary to pursue a wrongful death claim. Working closely with you, our Spokane wrongful death attorneys will try to understand the impact the death of your loved one had on your family. Our firm may work with an economist or financial specialist to understand the financial burdens you face.
The legal issues surrounding wrongful death cases can be complicated. Our attorneys at Crary, Clark, Domanico, & Chuang, P.S., have extensive experience litigating a variety of wrongful death cases. Contact our firm today for more information about how we can help you.
Who Can File a Washington Wrongful Death Lawsuit?
Wrongful Death Claims can be filed on behalf of survivors who have suffered or are suffering damages or losses from the death of their loved one. According to Washington State Law (RCW 4.20.020), when the death of a person is caused by the wrongful act, neglect, or default of another person, his or her personal representative may maintain an action against the person causing the death for the economic and noneconomic damages sustained by the beneficiaries. Contact a lawyer today to learn more about who may file this type of claim.
Can a Personal Injury Lawyer Represent a Victim's Estate?
Yes. In Washington, a lawyer representing the victim's estate, perhaps named in the will, can file a wrongful death claim on behalf of family members. This legal representative is often known as an "executor."
A wrongful death lawyer works on behalf of remaining beneficiaries to earn close relatives' compensation for the loss of a loved one. This support helps to safeguard the family and/or the estate from the financial challenges they may face in the future without monetary support the deceased would have provided.
Can you File both a Civil Suit and a Wrongful Death Claim After a Family Member Dies in an Accident?
A wrongful death claim is a civil lawsuit. In Washington, the victim's family seeks a wrongful death lawsuit when someone's negligence has contributed to the death of a loved one. A legal representative for the estate asks the negligent party's insurance provider for financial support.
This support is intended to cover hardships like the cost of a funeral, ambulance fees, and emergency response charges. A wrongful death claim can also compensate the family for future hardships when the deceased can no longer provide guidance and monetary support.
A civil claim, like a wrongful death lawsuit, is very different from a criminal case.  Criminal charges generally result in the punishment of the guilty party after a criminal trial. A criminal verdict does not award any money to the family of the deceased victim.
Only a civil case can earn families the support they need to protect themselves financially. The two cases are separate and families can earn compensation from a negligent party through civil proceedings even if the party isn't found guilty of a criminal act.
Frequently Asked Questions
What is a wrongful death?
An action for wrongful death is brought when a person's death is caused by the negligence or wrongful act of another. A wrongful death action is brought by family members who have lost the support and company of the person who passed away.
Washington law designates certain individuals who may bring a wrongful death action for a loved one. Beneficiaries are a spouse or domestic partner, and children (including stepchildren) of the person who passed away. If none of the above listed beneficiaries are then surviving, an action may be maintained by the parents and siblings who were dependent on the deceased person who were residents of the United States when the person passed away.
Can I bring a wrongful death action for the death of a child?
Parents can bring a wrongful death claim for the loss of a minor child and are entitled to damages for the loss of the love and affection of the child and for the destruction of the parent child relationship. Unfortunately Washington limits this parental claim to children under 18 years. If the child is 18 year old or older at the time of the wrongful death, parents do not have a claim.  There is one exception to this, where the parents were "substantially financially dependent" on the child for support. Otherwise, Washington State, which is generally favorable to most Plaintiff's claims, does not allow for a parent to bring a claim for a child over 18.
How are damages calculated in a wrongful death action?
In Washington State, there are two ways that a court can award damages for wrongful death. One type of damages are lost wages for the remainder of a person's life. To do this, a court must consider how much money a person would make during their life and decide what amount would be available in a person's estate when the person passed. A second type of damages is loss of support, comfort and society. This second method is based upon the deceased person's relationship with the beneficiaries.
Are there limits on the amount of damages?
Unlike some states, such as Idaho, Washington law does not put a limit on the amount of damages recoverable in a wrongful death action. Thus, whether damages are calculated using lost income (economic) or loss of support and companionship (non-economic), the court or a jury is not limited in the amount of damages it may award.
Does Washington State have punitive damages?
Punitive damages are awarded when a wrongdoer's conduct is malicious, outrageous, or even intentional. While most States, such as Idaho, allow for punitive damages, Washington State is one of the few that does not.
What is the time limit for bringing a wrongful death action?
The statute of limitations for a wrongful death action in Washington state is three years.
How do you bring a wrongful death action?
As the decedent is no longer alive to bring an action for the wrong committed to him or her, it is his or her estate that maintains a wrongful death action. In order to bring an action through the estate, a probate needs to be started and a personal representative is appointed. The personal representative will maintain the action for the benefit of the estate and heirs.
How does a lawyer help with a wrongful death action?
A lawyer serves many functions in a wrongful death claim. A lawyer can get the probate filed and have a personal representative appointed. Your lawyer will then make sure any claim is filed within the appropriate time limits, evaluate the claim as to possible damages and limits of liability, and work to resolve a favorable outcome in the case. If you have questions prior to hiring a lawyer, many lawyers, including us, will offer a free consultation
Related Pages: