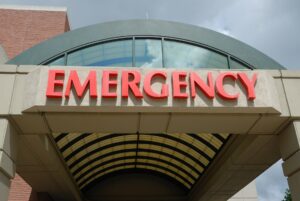 From Spokane up to the Canadian border, US 395 can range from a busy six-lane highway to a busy two-lane highway. The lanes may reduce, but most any section of 395 can carry heavy traffic at certain times of the day. Even when traffic is light, it only takes one careless or distracted driver to endanger vehicles traveling in both directions.
The Washington State Patrol monitors the dangerous collisions that occur along the highway. They confirm that the past week was a particularly tragic period on US 395. Three heartbreaking fatalities were documented in three different accidents along the route in the span of just a few days.
November's Tragic Fatalities on US 395 in Northeast Washington
A weekend collision along US 395 claimed one driver's life and injured another victim in Spokane County. The Spokesman-Review reported the accident occurred around 3 a.m. Saturday morning just south of Deer Park on November 13, 2021.
The Washington State Patrol says a 35-year-old Spokane man was killed in a collision after his vehicle struck an oncoming vehicle near the centerline. The head-on collision sent the driver of the second vehicle, a 20-year-old man from Alaska, to Providence Sacred Heart Medical Center with injuries. The cause of the crash has not been released.
Troopers say another accident on a stretch of US 395 in Stevens County claimed the life of a  42-year-old woman from Colville. The crash occurred Friday Afternoon around eight miles northwest of Kettle Falls.
Earlier in the week, the Washington State Patrol was also called to a multiple-vehicle accident scene on US 395 two miles north of Deer Park. Investigators say a 43-year-old woman from Spokane lost her life in that Monday night incident.
Seeking Assistance for Victims And Families After Washington Accidents
For families who have lost a loved one in a devastating accident, a wrongful death claim provides a way to protect close relatives from financial hardship. This civil lawsuit is leveled against an at-fault driver's car insurance coverage.
The claim seeks to secure support to help the family pay for the costs of a memorial service and burial and cover the fees charged by emergency crews and health care providers. A wrongful death lawsuit also seeks to protect the family's future by helping replace the financial support a loved one had always provided through his or her employment.
For the surviving victims of scary accidents, hospital bills and rehabilitation costs can quickly drain savings and result in a potential bankruptcy. Under these difficult circumstances, a claim for damages filed against an at-fault driver's auto insurance company can prove the best option when trying to get every cost of recovery reimbursed.
Contact an Eastern Washington Car Accident Lawyer
Established in Spokane in 1948, Crary, Clark, Domanico, & Chuang, P.S. has a long history of protecting the rights of victims and their families after tragic accidents.  If our Deer Park Car Accident Attorneys represent you and your family for your accident case, we will make sure that you know about and can take advantage of every benefit available. Contact us for a free and confidential consultation. We will only offer you advice that is in your best interest.