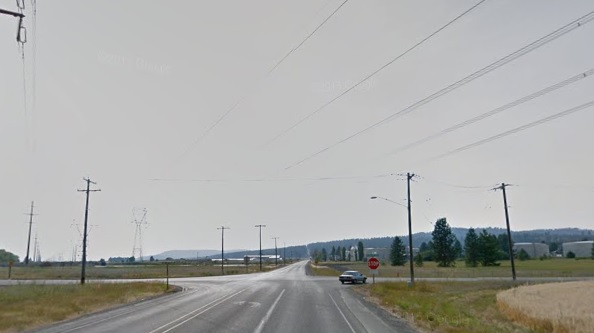 Two-lane roads offer drivers little protection from traffic traveling in the opposite direction. A mistake of only a foot or less can be enough to put one vehicle in the path of oncoming traffic to create a devastating crash.
After an initial impact, other vehicles, without the time and space to stop, can end up involved in a multiple-vehicle accident. Victims can receive serious injuries and in the case of major injuries, lives can be threatened.
Four-Vehicle Accident Claims One Life Outside of Uniontown
A collision involving multiple vehicles in northern Whitman County tragically cost one man his life on Thursday. KREM2-TV reported the accident occurred around 2:30 p.m. along US-195 just south of Uniontown on October 28, 2021.
The Washington State Patrol responded to the scene between milepost 0 and 5. They say one driver heading northbound, for an unknown reason, drifted into the southbound lanes to sideswipe a vehicle. That vehicle continued on to strike two other northbound vehicles.
Investigators say one driver, a 58-year-old man, died at the scene. There was no word on if anyone else suffered injuries.
One of the vehicles involved was a semi-truck carrying nitrogen refrigerant. A chemical clean-up had to be performed.
Finding Support for Victims And Families After a Whitman County Accident
For the families of loved ones tragically lost in an accident, a wrongful death claim filed against an at-fault driver's insurance company may be necessary. Close relatives will face the costs of a funeral and ambulance and emergency response fees and could quickly find themselves in a financial hole.
A wrongful death claim is filed by a spouse, children of the victim, or sometimes the parents of the victim on behalf of the entire family. This lawsuit also seeks to earn financial support for the years to come as the family copes with the loss of the emotional care and income the loved one can no longer provide.
Surviving victims of frightening accidents must often deal with long and difficult recoveries. A claim for damages can be filed against an insurance company in order to shield the victim from hospital and doctor expenses. The claim also demands reimbursement for the time at work the victim has lost.
Contact a Car Accident Lawyer Serving Whitman County
If you or a family member is a victim of a careless driver's mistake, please reach out to a Whitman County Car Accident Attorney serving Uniontown.  There are benefits victims and their families are due that insurance companies won't tell you about.
Established in Spokane in 1948, Crary, Clark, Domanico, & Chuang, P.S. is committed to protecting victims across eastern Washington. Contact us after any accident resulting in a serious injury or the loss of life for a free, confidential consultation. We will only offer you advice that is in your best interest.