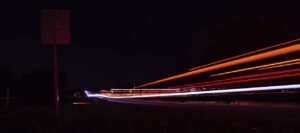 Collisions on rural Boundary County highways can be devastating. Idaho drivers can exceed the speed limit and also be passing oncoming traffic with just inches of space between cars.
Careless and reckless drivers can send other motorists into accidents with even a small mistake. Victims can suffer serious injuries and in the most tragic cases, human life can be lost.
Fatal Weekend Head-On Collision Outside of Bonners Ferry
A man was killed and a woman injured after a two-vehicle crash just south of Bonners Ferry late Saturday night. KHQ-TV reports the accident occurred around 10 p.m. along US Route 95 on July 16, 2022.
First responders reported the crash involved two vehicles. They say a 30-year-old woman from Cocolalla was driving a Chevy Silverado northbound when a man from Coeur d'Alene in a Toyota Highlander traveling southbound crossed the yellow lines for an unknown reason. The vehicles collided head-on. Both drivers were wearing seatbelts.
The 28-year-old man in the Toyota was tragically pronounced dead at the scene. The woman driving the Chevy pickup was taken to the hospital with injuries. An update on her condition hasn't been released.
The Idaho State Police continue to investigate the circumstances surrounding the accident.
Support for Victims and Their Families After a Northern Idaho Accident
The injuries suffered in car accidents in rural Idaho can be severe and the distances required to travel to get health care can be great. Victims can end up with debilitating injuries and require days and weeks of hospital care and rehabilitation.
Victims should file injury claims against an at-fault driver's auto insurance provider. They should receive full support for all hospital bills and the lost income they endure while missing work. The emotional trauma and physical pain victims suffered should also factor into the amount seen on an insurance settlement check.
For families who lose a loved one due to a careless driver's mistake, a wrongful death claim is appropriate to prevent a financial crisis for grieving relatives. A spouse, children of the victim, and other relatives can file this claim on behalf of the rest of the family. An Idaho car accident lawyer can also file this claim for the family and begin immediately investigating what happened so that an insurance company will have no excuse to deny providing fair support.
Families should receive help with funeral costs and leftover emergency response fees. They must also earn reimbursement for the weekly income the deceased will no longer be able to provide in the years ahead.
Contact a Car Accident Lawyer Serving Coeur d'Alene and Northern Idaho
Crary, Domanico, & Chuang, P.S. is licensed and practices in both Washington and Idaho. We are committed to providing our clients with the absolute highest quality legal representation.
If our Coeur d'Alene Car Accident Lawyers represent you and your family for an accident case, we won't let an insurance company avoid taking full responsibility for what you've all been through. Contact us after any serious accident for a free, confidential consultation and case evaluation.