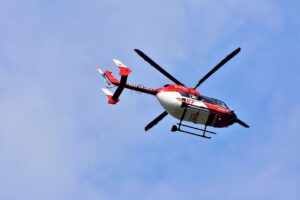 Rural highways in Idaho can be extremely dangerous, especially when opposing vehicles are separated by nothing more than a double yellow line. An unfocused driver can veer out of a lane for only a brief moment. Yet, the failure to make a course correction can cause a frightening encounter with a nearby vehicle.
A car, truck, or SUV drifting into oncoming traffic often leads to a head-on collision and results in some of the most severe consequences seen in any roadway accident.
Two Drivers Killed in Head-On Collision in Idaho County
Two motorists lost their lives after a collision in Idaho County Wednesday Afternoon. KTVB-TV reports the accident took place along U.S. 12, east of Kooskia, on August 18, 2021.
Idaho State Police say the crash happened around 5:45 p.m. They found that a Toyota Tacoma was heading west when it crossed over the center line for an unknown reason. The Tacoma struck an oncoming Dodge Durango head-on.
The driver of the Dodge, a 60-year-old man from St. Augustine, Florida, died at the scene of the accident. The driver of the Toyota was airlifted to St. Joseph's Regional Medical Center in Lewiston. He was then transferred to Sacred Heart Medical Center in Spokane where he later died.
Finding Support for Families After an Idaho Traffic Accident
The families of those claimed in tragic highway accidents will be left to cope with their heartbreaking loss and the expenses that can follow a devastating collision.
The costs of ambulance fees and medical care before the loved one passed on can come due. The bill for a proper burial and memorial service can also arrive at an extremely difficult time. There's also the loss of the loved one's guidance and financial support in the future that must be considered.
For families dealing with such a tragedy, filing a wrongful death claim against an at-fault driver's insurance provider can protect close relatives from these hardships. This civil lawsuit would ask for help with these and other damages experienced by the family.
Contact a Wrongful Death Attorney Serving Northern Idaho
Established in Spokane in 1948, Crary, Clark, Domanico, & Chuang, P.S. is licensed and practices in both Washington and Idaho. We are committed to providing families who have suffered a tragedy with the absolute highest quality legal representation.
We also help the families of out-of-state victims to seek justice by handling the collection of evidence and dealing with local authorities to build a strong case to take to insurance companies.
If our Idaho Wrongful Death Accident Lawyers represent you for your accident case, we work tirelessly to make sure your family has what they need to secure themselves financially and work to rebuild their lives.  Contact us for a free, confidential consultation and case evaluation. We will only offer you advice that is in your family's best interest.