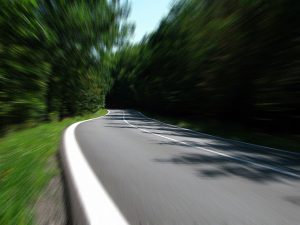 Idaho highways can be narrow and run through some curvy and steep terrain. They can also be just two lanes, putting traffic flowing in both directions in very close proximity. One mistake by any driver can place a vehicle in the direct path of another and result in a dangerous crash.
When cars get off course and cross over yellow lines and into oncoming traffic the result can be a dangerous head-on collision. Frontal impacts often result in the most serious injuries and sometimes even the loss of life because they factor in the speeds of both vehicles. These accidents can carry much more blunt force than a side-swipe or rear-end collision.
According to the Idaho Transportation Department, in a single year, there were 245 tragic fatal crashes documented across the state. Shockingly, a quarter of those fatal accidents involved a head-on collision.
A Car and SUV/Camper Trailer Collision in Kootenai County
Six people were transported to the hospital after a car collided with an SUV and Travel Trailer Saturday afternoon in southwestern Kootenai County. The Coeur d'Alene Press reports the accident occurred around 1:45 p.m. along Highway 58 west of Worley near the state line on June 5, 2021.
The Idaho State Police found that the driver of a Saturn sedan, a 54-year-old man from Spokane, was traveling eastbound when he veered into the westbound lanes and struck a GMC Yukon pulling a camp trailer. The Yukon was driven by a 34-year-old man from Spokane Valley.
The driver of the Saturn was flown to Sacred Heart Medical Center in Spokane. The driver of the Yukon was rushed to Kootenai Health in Coeur d'Alene. A woman and three juveniles, passengers in the Yukon, were also taken to Kootenai Health for evaluation. The State Police continue to investigate the circumstances of the accident.
Support for Accident Victims in Kootenai County
The injuries suffered in car accidents in rural Idaho can be severe and the distances required to travel to get health care can be great. Victims can end up with debilitating injuries and require days and weeks of hospital care and rehabilitation. The cost of this care can easily reach the tens of thousands of dollars and victims can struggle to pay even a fraction of these bills while they spend more and more time away from work as they heal.
Idaho allows those injured in car accidents up to two years to file a claim for damages against an at-fault driver's insurance company. Victims and their families can seek compensation for all recovery costs as well as support while the paychecks from their place of employment have stopped. This can include money to help cover normal monthly expenses like car and mortgage payments and power and credit card bills.
Contact a Car Accident Attorney Serving Coeur d'Alene and Kootenai County
Unfortunately, filing this claim isn't always enough to get an insurance company to do the right thing and help victims in their hour of need. Insurance agents can try to avoid paying out compensation by shifting part of the blame to innocent drivers or by stalling their response to a claim until victims are desperate enough to accept any lowball offer.
Having a car accident lawyer on your side is a sure way to catch these insurance company tricks before they cost you the money you and your family will need to make a full physical and financial recovery.
Crary, Clark, Domanico, & Chuang, P.S. is licensed and practices in both Washington and Idaho. We are committed to providing our clients with the absolute highest quality legal representation. If our Coeur d'Alene Car Accident Lawyers represent you for your accident case, you have our assurance that an insurance company won't be able to ignore your rights as a victim. Contact us after any accident resulting in a serious injury for a free, confidential consultation and case evaluation.