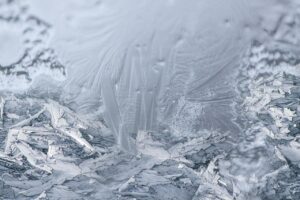 Travel along rural highways with fast-moving traffic in Spokane County can be treacherous, especially when conditions get icy. Drivers are supposed to adjust their speeds when temperatures drop and go slow enough to avoid slipping on frozen patches and causing frightening accidents.
Motorists who decide to ignore wintertime road conditions can be held liable for any accidents they cause. Drivers are also responsible for accidents caused by their carelessness (such as looking at a cell phone) or their recklessness (such as speeding). These acts of negligence can leave victims to endure severe injuries and even cause life-threatening harm.
Fatal Traffic Collision Near Spangle
A tragic collision in Spokane County, south of Spokane, claimed one life on Tuesday afternoon. KHQ-TV reports the accident occurred sometime before 2:20 p.m. along US 195 on January 3, 2023.
The Washington State Patrol responded to the scene just south of Spangle. Investigators said that two vehicles were involved in the collision.
Emergency responders confirmed that one person was killed in the crash. There was no word on if there were other victims injured in the accident.
The Washington State Patrol continues to investigate the circumstances that led up to the collision. There were reports of icy conditions in spots along US 195 on Tuesday. The WSP confirms that the accident was the first fatal incident of 2023 on State roads in District Four.  District Four of the WSP serves Adams, Ferry, Lincoln, Pend Oreille, Spokane, Stevens, and Whitman Counties.
Seeking Help for Victims and Families after a Spokane County Car Accident
For families who lose a loved one due to a careless driver's mistake, a wrongful death claim is intended to provide financial protection now and in the future.
Close relatives of the victim can file this claim on behalf of the rest of the family. A Spokane County wrongful death lawyer can also file this claim for the family and immediately begin investigating what happened. It's important to build a strong case so that an insurance company is left with no excuse to deny providing fair support.
Families should receive help with funeral costs and leftover medical fees. They must also seek support for the guidance and love the deceased can no longer provide the family in the years ahead.
Contact a Spokane County Wrongful Death Lawyer
Crary, Domanico, & Chuang, P.S. serves victims and their families across Spokane County after a devastating accident.
If our Spokane County Wrongful Death Lawyers represent you and your family in an accident case, we won't let an insurance company avoid taking responsibility for what you've been through.
Contact us after any serious accident for a free, confidential consultation and case evaluation. You won't have to worry about payment if you decide we can help you get the most out of your accident claim. We don't get paid unless we win your case.