If you or a loved one has been injured in a vehicle that was in an accident with a train, contact us right away for a free and confidential consultation. Since 1948 CCD Law has been helping clients with their legal matters. We assist victims in and around Post Falls, Coeur d'Alene and Northern Idaho.
Car VS train accidents
Every year in the United States, car vs train accidents result in thousands of serious injuries and around 600 deaths.
A few reasons cars are hit by trains include:
People not noticing the train
People trying to beat the train
People driving around railroad crossing gates
Inadequate warnings at crossings
Excessive train speed
Train accidents can be caused by the train or conductor, or the train crossing or train company itself may have contributed to the accident. In other cases the driver of the vehicle is 100% at fault.
Passengers injured in car vs train accidents
If you were a passenger injured in a car that was hit by a train you likely have many questions about compensation. There are hospital bills and injuries which may affect you for an entire lifetime. It is in your best interests to speak to an attorney prior to speaking with an insurance company. Many insurance companies would like to pay you as little as possible.
As a passenger you probably had nothing to do with the injury itself.
Pursuing claims against friends and family
If you were injured as a passenger, you were likely riding with a good friend or a family member. To get the maximum amount of compensation possible, you could have to sue your friend. The good news is that their you are usually pursuing their insurance company. Their rates are probably going to go up with or without your injury claim.
You can still be friends. It's not our objective to get in between your friends or family members in the event you're injured as a result of the carelessness or negligence of one of them. The simple truth is that there are bills to pay, and an opposing insurance company is a resource to pay them and compensate the injured person for their injuries. Many times there are lost earnings to consider too.
Recent train accidents in Northern Idaho
April 2017: A car was struck by a train on the Rathdrum Prarie on April 13, 207. An 18yr old from Hayden and his 15yr old passenger from Coeur d'Alene were involved in a train crash shortly after 3PM. The teenagers were in this accident on North Huetter Road near Lancaster Avenue.
This crossing in particular has stop signs  but no crossing arms.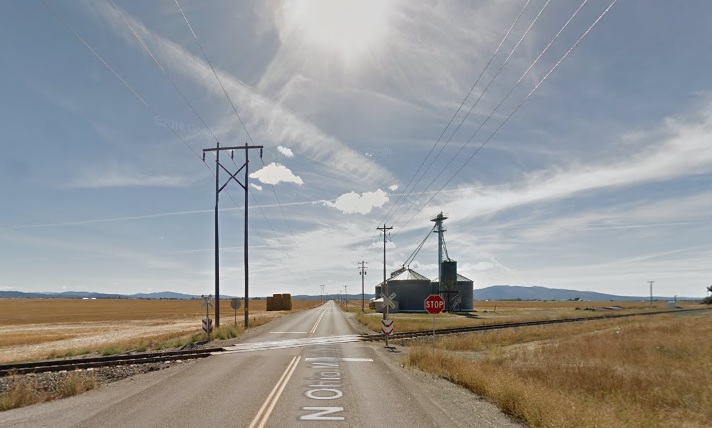 February 2017: A 15yr old passenger was killed when the vehicle she was in was hit by a car. The 17yr old driver was injured. They were on the way to a Post Falls High School event. This crash occurred on Spokane Street.
Injured in a train accident?
If you have been involved in a train accident, contact us today for a free and confidential consultation. We will look at all possible parties to obtain compensation from.