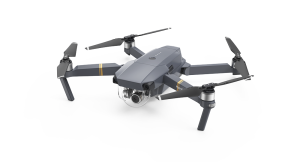 The Inlander recently reported that the Spokane Fire Department launched a new drone program, about 1 year after getting approval. The drones bring technology to fighting fires and will save precious time, prevent water contamination and most importantly save lives of both our first responders and the people of Spokane.
Now those same drones will be used by police investigators who are investigating fatal car accidents. The City Council gave consent to this on Monday, September 18, 2017.
According to the Spokesman, the first few drones in use by the Spokane Fire Department are DJI Mavic Pro UAVs as seen in the picture above.
Do photos help fatal car accident cases and lawsuits?
After a tragic and fatal accident, investigators will survey the scene and record observations. Police reports may contain photos, especially if a severe injury or fatality has occurred. This preliminary assessment of fault could indeed help prove someone's negligence.
After any type of accident in the area, it is important to speak to a local, experienced Spokane car accident lawyer.