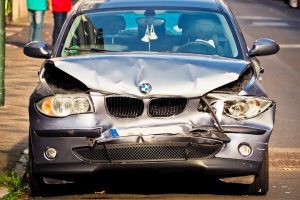 Drivers in Spokane County can travel some very straight roads in rural settings and that can tempt careless drivers to stare at their phones or even lead them into drowsy driving. Safe motorists can have these distracted or sleepy drivers suddenly veering into their lanes with no time to move out of their path.
Head-on collisions can carry all the more force into impacts because both cars transfer their energies from two opposite directions into the crash. The consequences can be devastating for victims and cause serious injuries.
The Washington DOT collects data each year on the frightening crashes in Spokane County. In 2019, they recorded 7,568 accidents overall. 28 of those accidents involved a fatality. For opposite direction accidents, Spokane County saw 21 incidents including two that involved the tragic loss of life. Another seven collisions involved serious injury.
Head-on Collision on Highway 2 In Spokane County
A head-on collision with injuries shut down Highway 2 in both directions on Monday morning. KXLY-TV reported the accident occurred near Oregon Road in northern Spokane County.
Washington State Patrol officials say the head-on collisions involved two vehicles. Injuries were reported and Life Flight was called to the scene.
The condition of the victims and the cause of the crash have not been released.
Assistance for Spokane County Accident Victims
Head-on collisions can leave behind terrible injuries for victims and that's why it's so important to hold at-fault drivers and their insurance companies responsible for their actions. The costs of recovery can easily reach 100,000 dollars or more in serious cases and innocent drivers and their families shouldn't have to tackle these incredible costs without a lot of help.
Victims hurt in accidents or their families are allowed up to three years to file a claim for damages over serious injuries. This is a long time when compared to the statute of limitations used by other states, but actually, the sooner you can get underway with your claim the better your chances will be of securing fair compensation for you and your family.
The longer you wait the harder it will be to locate evidence, witnesses, and documents needed to take your case to trial if necessary. Evidence can be lost and witnesses can move out of state making it harder to hold insurance companies responsible for your physical and financial hardships. An attorney working to build your case can handle this task for you and also help you determine when you're ready to move forward.
Contact a Spokane County Car Accident Lawyer
Established in Spokane in 1948, Crary, Clark, Domanico, & Chuang, P.S. is committed to providing our clients with the absolute highest quality legal representation. If our Spokane Car Accident Lawyers represent you for your accident case, you have our assurance that we will use our absolute best efforts to win your case. Contact us after any accident resulting in a serious injury for a free, confidential consultation and case evaluation. We will only offer you advice that is in your best interest.