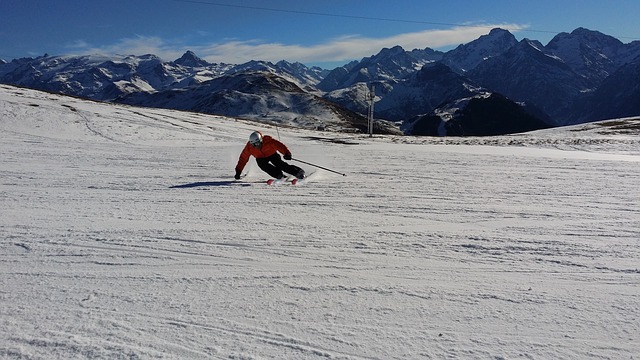 Like any other accident, if you're injured at a ski resort, your right to compensation for your injuries turns on how the injury occurred. Most people who get hurt at these resorts are injured while skiing or snowboarding. If you were injured as a result of the alleged negligence of the resort, your right to compensation is likely limited. If you were injured as a result of the negligence or recklessness of another skier or snowboarder, your right to compensation for your injuries is unimpeded.
Different ski resort laws for different states
The law is different from state to state, but in just about all states with ski resorts, your right to sue the resort for an accident that occurred on the slopes is severely restricted. Just look at the back of your lift ticket, and you'll find the liability waiver that's triggered as soon as you lock your boots into your bindings. States like Washington rely on common law negligence to decide injury actions brought by skiers and snowboarders, but the back of that lift ticket appears to control who assumes all risks. Next door in Idaho, both the specific duties of ski resorts and skiers are extensively laid out at Idaho Statutes Title 6 Chapter 11 section 1101, et seq. Only a resort's breach of one or more of those specific duties is actionable.
The inherent risks of skiing
The general rule is that a ski resort can't be sued for injuries that arose from the inherent risks of skiing. Utah codified those inherent risks at Utah Code section 78B-4-402(1). Those inherent risks are similar to those enumerated in the Idaho statute, and they include:
Collisions with other skiers
Existing or changing snow or ice conditions
Failure to ski within the level of your ability
Collisions with lift towers or other standing structures
Changes in slope steepness whether natural or unnatural
Conditions on or under the snow that you ski on
Training or participating in competitions or events
Changing weather
The inherent risks of skiing might not apply if your injuries were caused by the negligence of the actual resort. For example, a lift chair could fall off of a cable, or an electrical issue could cause a person to be severely shocked. Regardless of any liability waivers, you might still be eligible for compensation on the basis of the resort's negligence.
Suing Other Skiers for Injuries
Collisions involving people using the slopes are a common cause of serious injuries. They're usually caused by irresponsible conduct. Some examples of this type of carelessness are:
Taking corners too fast without knowing what's around the corner
Jumping without knowing if anybody is below
Coming out of trees without knowing what's outside of them
General reckless skiing
Any ski resort asks the people enjoying its facilities to abide by a code of responsibility that was developed by the National Ski Areas Association. It has actually been enacted in Colorado as Col.Rev.Stat. section 33-44-101-114. It involves seven points of responsibility. Those are:
Always stay in control
People ahead of you have the right-of-way
Stop in a safe place for you and others
Whenever starting downhill or merging, look uphill
Use devices to prevent runaway equipment
Observe signs and warnings, and keep off of closed trails
Know how to use the lifts safely
An injured skier might be apprehensive about making an injury claim when he or she has been injured by the carelessness and negligence of another skier or a snowboarder. Many of the people that cause crashes have homeowners or renters insurance, and it's likely to compensate victims of irresponsible skiers or snowboarders for the damages that they've suffered.
Injuries inside of the resort
The inherent risk of skiing doesn't apply to places like a resort's bars, hotel rooms, casinos or restaurants. Since there's no special protection for a ski resort in those locations, it can be sued for negligence just like any other person or entity. Regardless of that exposure, legislatures have imposed damages caps in some states.
Contact a Personal Injury Lawyer today
With all of the special rules that protect ski resorts, you'll want a knowledgeable, experienced and respected ski accident injury attorney at your side on any claim or lawsuit. Contact us by phone or email for a free consultation and case evaluation, especially if you're from another state or country. You'll be in need of a local skiing resort accident attorney. We represent clients in both Washington and Idaho. Or for additional information regarding injury or death in Colorado, contact an Estate Planning Attorney in Colorado Springs, CO.