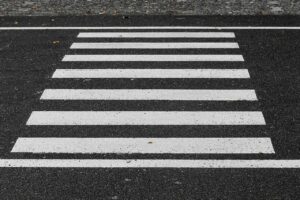 Pedestrians in Spokane, out at night, often struggle to find safe and well-lit areas in order to cross the road. Even when crosswalks are available, those on foot must still face off with sometimes careless and reckless drivers.
Drivers can be traveling too fast in residential areas and not be monitoring the roads for the chance there's a pedestrian trying to cross. This lack of attention and care can lead to a devastating accident for a defenseless walker. A victim can face severe injuries and in the most tragic cases have their lives threatened.
Person Crossing Road Hit And Killed in Spokane
A victim was struck and killed by a vehicle in Spokane's Logan Neighborhood Monday night. FOX28-TV reported the accident took place at the intersection of Mission Avenue and N. Columbus Street on January 24, 2021.
The Spokane Fire Department confirmed that a vehicle struck a pedestrian near Mission Park. Witnesses said that other drivers stopped and tried to help the victim until first responders could arrive. Paramedics tried to revive the pedestrian but could not. Tragically, the pedestrian succumbed to the injuries suffered.
Spokane police have not identified the victim or released any information on the driver involved. Investigators are still working to determine what led to the accident.
Support for Families After a Spokane Pedestrian Accident
Families forced to grieve the loss of a loved one can also have to find ways to pay for a funeral, take care of emergency response fees, and cover other costs after an accident. This is especially difficult when close relatives have just lost the financial support the deceased had always provided for the family.
Of course, when a driver is to blame for a pedestrian collision, the driver's insurance provider must be called upon to cover these hardships. Through a wrongful death claim, a family requests help with their bills and also seeks assistance to prevent future financial struggles. Support can also factor in the loss of care and guidance a loved one can no longer provide.
Contact a Spokane Pedestrian Accident Lawyer
Established in Spokane in 1948, Crary, Clark, Domanico, & Chuang, P.S. is committed to providing our clients with the absolute highest quality legal representation. If our Spokane Pedestrian Accident Lawyers represent your family for your wrongful death claim, you have our assurance that we will use our absolute best efforts to win your case. Contact us after any accident resulting in a tragic death for a  free, confidential consultation and case evaluation. We will only offer you advice that is in your best interest.