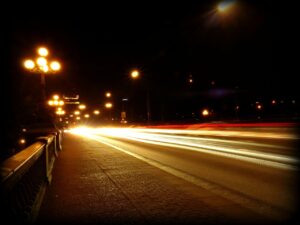 Pedestrians make their way around Spokane as safely as possible, but careless drivers and a lack of safe sidewalks and crosswalks make it challenging. There are dangers at all hours for those on foot, even as drivers are supposed to slow down anytime they see pedestrians, no matter when and where they may encounter them.
This special "duty of care" is required at all times from motorists due to the lack of protection those on foot have when compared to heavy and fast-moving vehicles. This duty of care is often ignored and the lives of pedestrians are put at risk.
Pedestrian Struck Over Weekend in North Spokane
A pedestrian was rushed to the hospital after getting hit by a car in north Spokane Sunday night. KHQ-TV reports the accident happened along Hastings Road between Mayfair Road and Division Street on December 19, 2021.
Sheriff's deputies said a vehicle struck a pedestrian and it was indicated the victim wound up under the vehicle. Deputies were able to move the vehicle off the victim so an ambulance could take the patient to the hospital.
The condition of the pedestrian victim has not been updated. The Sheriff's Department closed Hastings Road for a time to determine the circumstances that led to the frightening accident.
Earning Support for Pedestrian Accident Victims
Pedestrians often face very serious consequences after being struck by a careless driver. Broken bones and head and brain injuries are common and the length of time in the hospital and away from work and family can run into days, weeks, or months.
Victims of a driver's mistake should never be left to pay these expenses. The victim's family shouldn't be either. Victims or family members are encouraged to file a claim against the at-fault driver's car insurance provider. This civil claim seeks to secure financial support for all medical bills now and in the future and replace wages lost while the victim is out of work.
Contact a Spokane Lawyer Serving Pedestrian Accident Victims
Established in Spokane in 1948, Crary, Clark, Domanico, & Chuang, P.S. is committed to providing our clients with the absolute highest quality legal representation. If our Pedestrian Accident Lawyers represent you and your family for your case, you have our assurance that we will use our absolute best efforts to secure everything you'll need to rebuild your lives.
Contact us after any serious accident for a free, confidential consultation and case evaluation. We will only offer advice that is in your family's best interest.