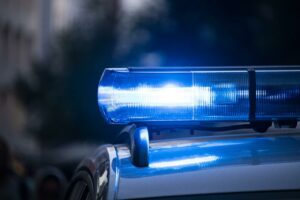 Spokane pedestrians can travel for blocks and blocks without finding a safe crosswalk to use. At night, they face the added threat of poorly lit intersections.
Drivers who should be paying extra attention to monitor for pedestrians can ignore their duty to show extra care around anyone on foot. They can strike a defenseless pedestrian to cause traumatic injuries and even cause life-threatening wounds.
Woman Killed in Pedestrian Accident in Spokane
A woman was found dead in the street early Tuesday morning after she was struck by a vehicle in northern Spokane. KHQ-TV reports the accident was reported sometime around 2:30 a.m. at the intersection of Ash Street and Everett Avenue on July 5, 2022.
Spokane Police responded to the scene to find a woman's body in the roadway. Tragically, she had been killed. Officers say that she'd been struck by a vehicle. There's been no word on if the driver involved remained on the scene after the collision.
Spokane Police Major Crimes Unit was on the scene all morning working to determine how such a tragedy could have taken place.
Support for Families After a Spokane Pedestrian Accident
Families who have lost a loved one in a terrible pedestrian accident will face the grief of such a tragedy. They may also face financial hardships as they receive bills for a funeral and burial and for any emergency services fees. Close relatives who relied on the deceased for support might also be left without the steady income the victim may have provided through employment.
These and other losses must be sought through a wrongful death claim. This civil claim can be filed by family members. A wrongful death lawyer can assist families in this lawsuit and make sure insurance companies for at-fault drivers aren't allowed to wiggle out of taking responsibility.
Contact a Spokane Wrongful Death Attorney
Established in Spokane in 1948, Crary, Chuang & Domanico, P.S. is committed to providing pedestrian victims and their families with the absolute highest quality legal representation. If our Spokane Pedestrian Accident Lawyers represent your family in a wrongful death accident claim, you have our assurance that we will do our absolute best to secure everything available so you and your family can rebuild your lives.
Contact us after any accident resulting in the loss of life for a free, confidential consultation and case evaluation. We will only offer you advice that is in your family's best interest.