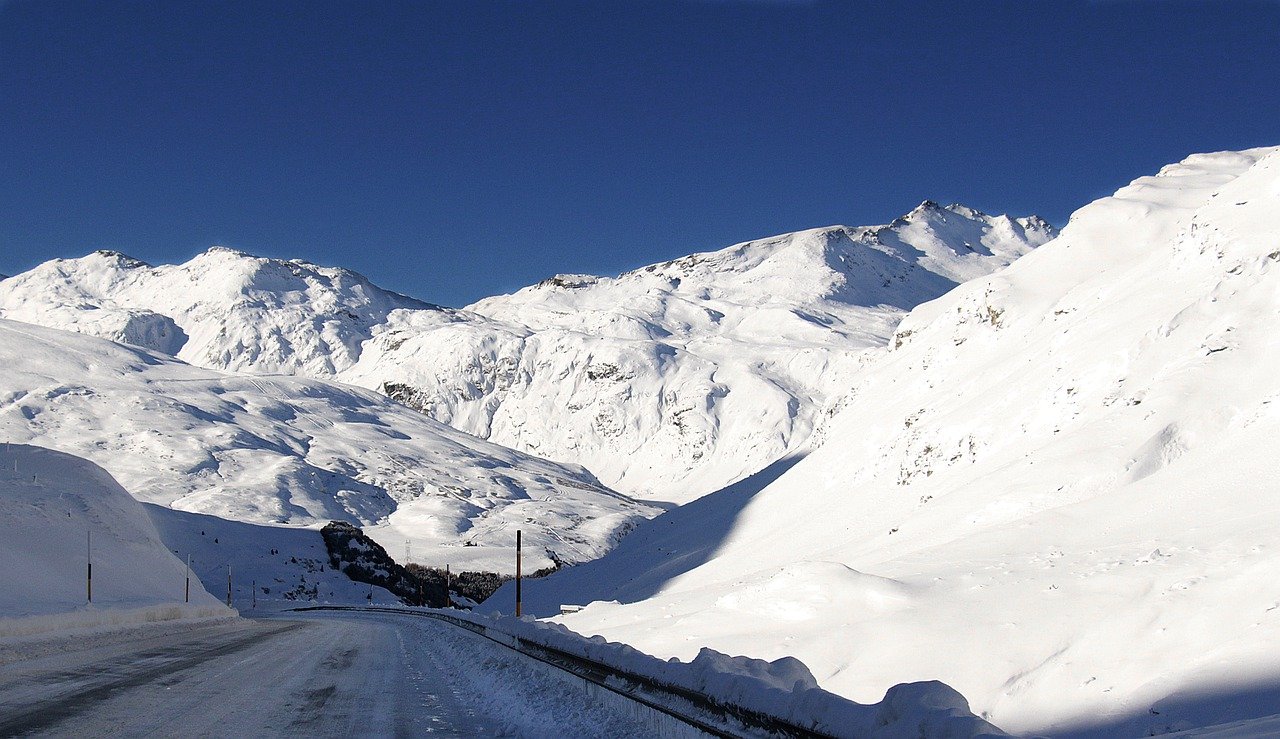 Idaho and Spokane area drivers may feel like they are on a roller coaster when they drive the mountain routes and passes that cut through Idaho and Montana. Beyond all the steep ups and downs, I-90 and US-12 can become impassable when mother nature dumps ice and snow on the road.
Some drivers know how to prepare for and adjust to steep inclines and inclement weather. Other motorists don't take their foot off the gas and end up putting themselves and others in dangerous situations.
Knowing how to react from the driver's seat when Idaho roads get slippery and snow piles up can keep you and other motorists out of hazardous collisions. It's also important to know how to tell who is to blame when accidents occur on treacherous mountain passes.
Mountain Pass Driving Hazards in Idaho
People driving across Idaho on I-90 can find themselves on extreme inclines and declines as soon as they get outside of Coeur d'Alene. They'll encounter even more intimidating grades as they hit Fourth of July Summit and Lookout Pass.
For inexperienced motorists, the steep mountain lanes can make for a stressful drive. Now add in a surprise snowstorm, a sub-zero night on icy roads, or wildlife crossing the road. Some people won't know what to do.
The Idaho Transportation Department confirms that the winter months frequently see the most accidents reported in Idaho each year. In their collected data for 2019, the state recorded December as the month with the most accidents for the year with over 2,500 crashes confirmed. November collected 2,411 accidents statewide and January saw 2,200 total collisions.
Kootenai County and Shoshone County are two places with plenty of mountainous terrain and both are home to a major interstate that traverses those mountains. Both counties saw accident incidents rise from 2018 to 2019 according to Idaho Transportation Department reports.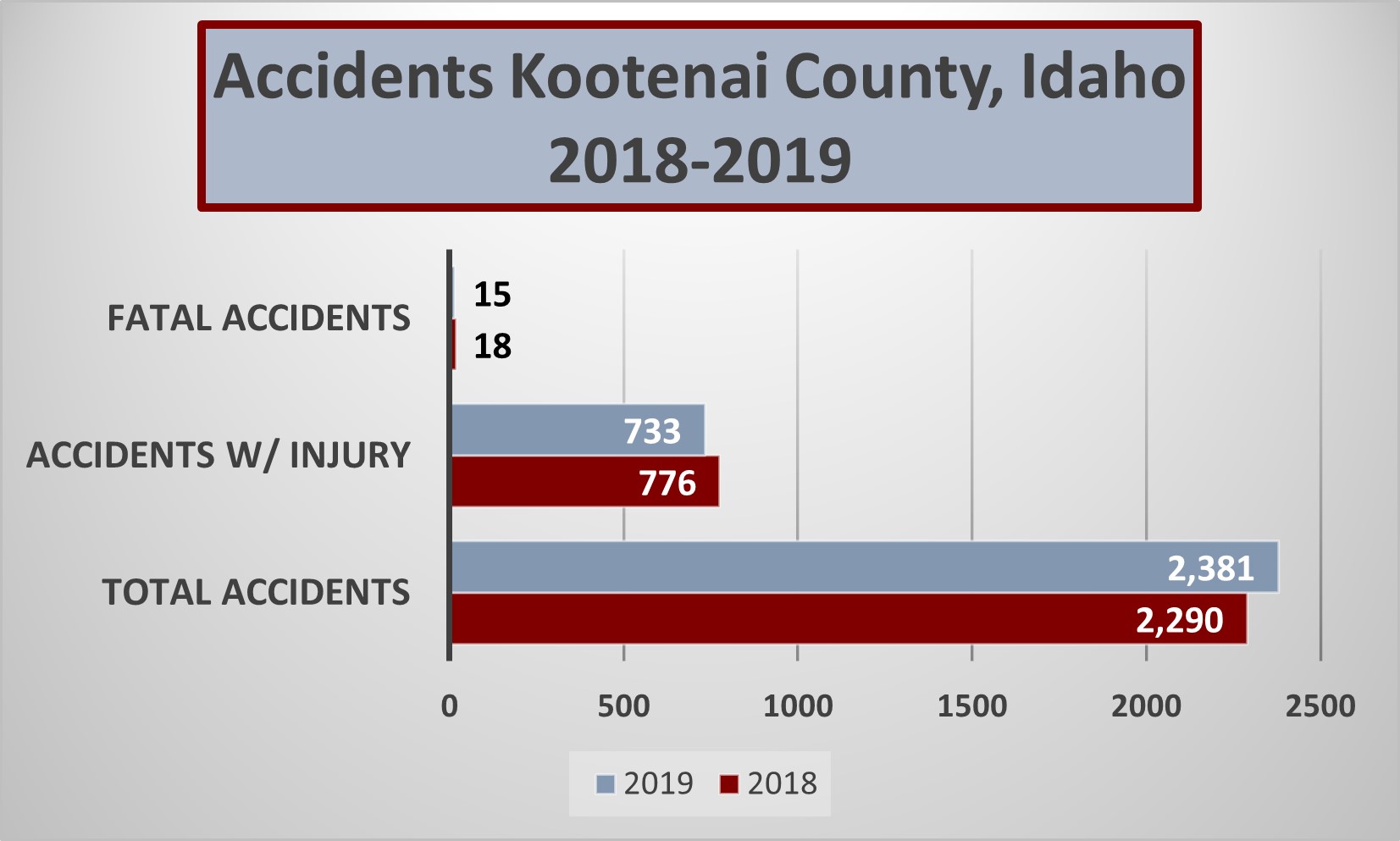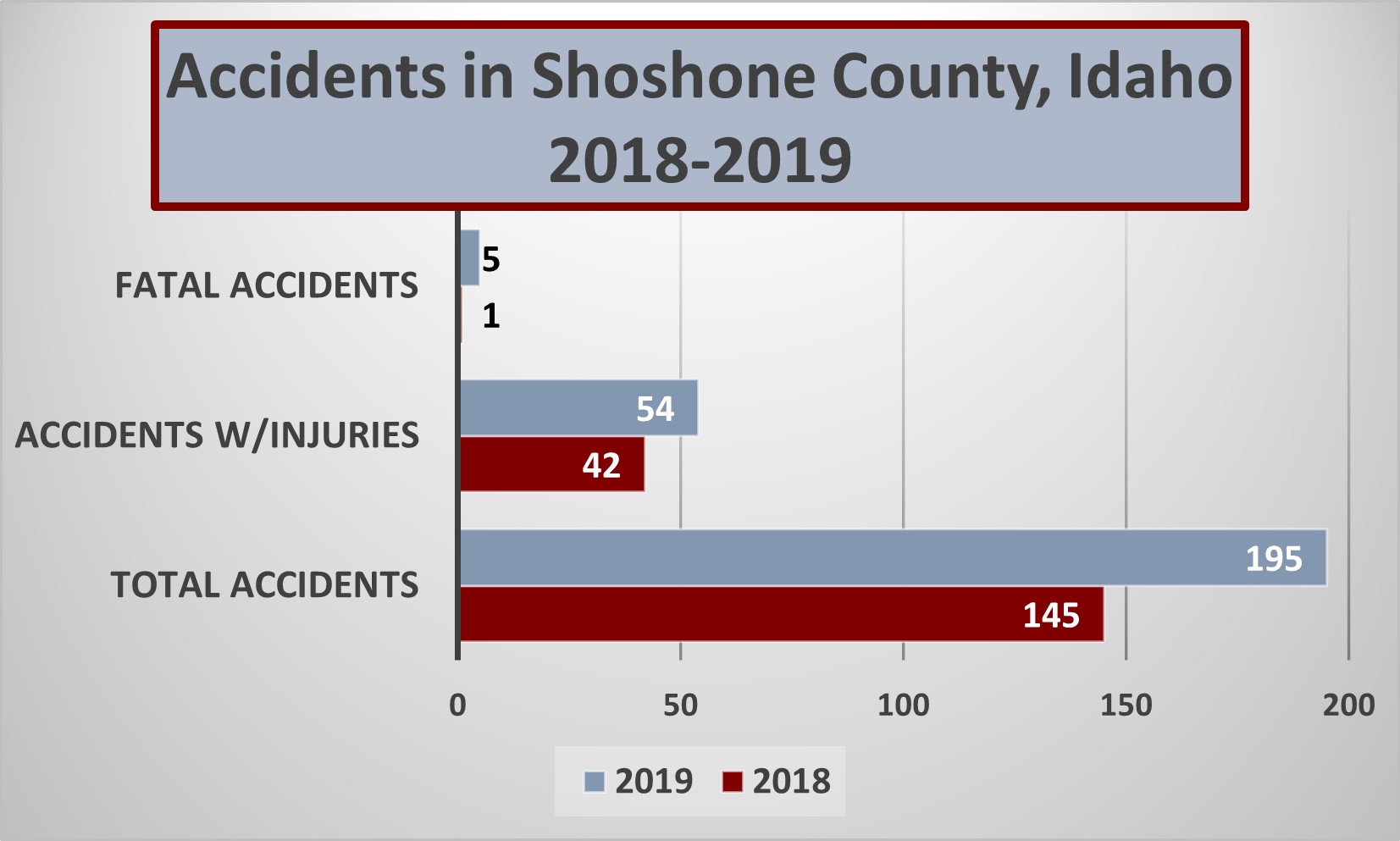 Speeding remains the biggest problem for Idaho drivers whether they are racing down flat stretches or up and down mountainous regions. Among all traffic infractions, speeding tops the state's list and accounted for 50% of all driver violations with almost 39,000 citations issued in 2019. Speeding leads to accidents.
Who Is at Fault in an Idaho Accident Involving Bad Weather?
With so many accidents reported in the mountainous areas of Idaho each year, it's always a good idea to show extra caution to those in your vehicle and to every other motorist on the road.
Slowing down is smart, especially when bad weather strikes. The issue of speed comes into play when determining fault in mountain traffic accidents. The posted speed limit may not be the actual speed limit when conditions deteriorate.
Motorists are always required to travel at a speed safe for conditions with consideration for actual and potential hazards. On mountain passes and in winter, spring, and fall weather, the appropriate speed may be well under the actual speed limit.
That speed limit applies to the best conditions and may not be the legal limit when rain, ice, and snow are in the mix. You can get a ticket for traveling too fast on an icy road, even if you weren't exceeding the posted limit.
Some motorists believe an accident in bad weather can be blamed on mother nature. However, that is rarely the case. When a car goes sliding into the path of another car, the driver can face liability because he or she wasn't traveling at a slow enough speed to maintain control of the vehicle.
Idaho Mountain Pass Driving Tips
As stated above, one of the most basic accident precautions any driver can take is to just slow down.
Ice and snow can send your vehicle in unintended directions. The slower you are going, the less likely it is your tires will lose their grip. You'll also slide a shorter distance when you aren't at the speed limit or beyond. Those more reasonable speeds at night can also give you the time to avoid a herd of deer in the roadway.
Here are a few other tips to consider when you are taking a trip through Idaho's mountainous areas:
Perform check-ups on your car before leaving. RoadTrip America recommends performing a tire inspection and checking your brakes, windshield wipers, defroster, heater, and exhaust systems before leaving.
Make sure you have plenty of gas. You may not encounter as many gas stations in the mountains and bad weather may make it a bad idea to pull off the highway.
Have an emergency kit. Have water, food, blankets, and medical supplies in case you get stuck.
Avoid the centerline. Stay away from the line that separates you from traffic traveling alongside you or from oncoming vehicles. Giving yourself as much space as possible is vital, especially during a snowstorm.
Downshift to reduce speed. RoadTrip America advises that in poor conditions you shouldn't go down a decline any faster than you go up an incline.
Stay with your car. In the event your vehicle breaks down or you are stuck, your car is more visible and easier to find. Getting out of your vehicle and proceeding on foot makes it harder to locate you.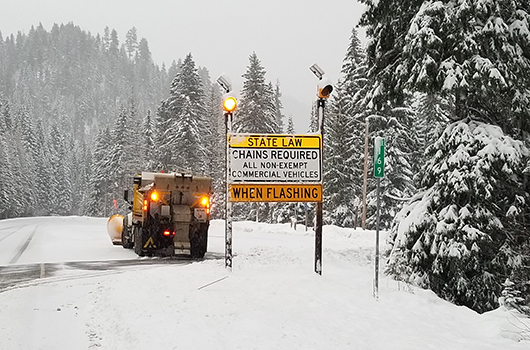 Chain Requirements on Idaho Roads
When road surfaces become covered with icy precipitation, some motorists are required to wrap chains around their tires to get a better grip on the road.
Idaho's chain up law only applies to a couple routes in Idaho and only to a specific few types of vehicles. If you're in a normal car or SUV you aren't required to use chains. Some drivers may choose to put them on their car tires anyway to secure a better grip on ice.
However, some commercial vehicles traveling on I-90 east of Coeur d'Alene or on US-12 near the Montana border are mandated to use chains during severe weather. They'll see a flashing sign alerting drivers that chains are required. The law applies to commercial vehicles over 26,000lbs. Some large trucks are exempt, such as logging trucks, tow trucks, and school buses.
Car and truck drivers can visit 511.idaho.gov for the latest road and weather information.
What to Do if You Are in an Accident on a Mountain Road
After a frightening impact or a minor collision on an Idaho mountain road, the best evidence to prove you weren't to blame will likely be found on the scene. If conditions allow you to exit your car and you are feeling up to it, start gathering some important details right after your collision:
Call 911 – You'll want the Idaho State Police to prepare an accident report on your incident so you can prove your innocence later. If you don't have cell service at the crash site, you may have to rely on a witness or a passing motorist to travel onward and report the accident when they have a signal. Make sure to have all injuries checked out by paramedics.
Take Photos – Use your phone to illustrate what happened. Take pictures of the damage to vehicles. Show skid marks and clearly demonstrate road conditions and the time of day in your photos. Get images of any visible injuries you or a passenger has suffered.
Exchange Information – Get driver's license and insurance information from the other drivers involved. Don't discuss who was at fault in the accident or how badly you are hurt.
Talk to Witnesses — Find out how to reach them later.
Make a Doctor's Appointment – Get all injuries documented. Save all medical invoices.
Frequently Asked Questions
Should I talk to the at-fault driver's insurance company?
No. Insurance adjusters for the other driver will call you hoping you'll give them a recorded statement. They want you to say something they can twist to weaken your claim for compensation. Decline to make a statement.
How long do I have to file an injury claim after a mountain accident in Idaho?
Two years. Idaho permits injury victims up to 24 months to file a claim after an accident. If you miss this deadline, you'll likely be unable to collect insurance support. Waiting too long also makes it harder for your personal injury lawyer to collect fresh evidence and track down witnesses.
What if I was partially to blame for my mountain accident?
Idaho is a comparative negligence state. It means that drivers can share liability for an accident. You can still collect a reduced award for injury compensation as long as your percentage of blame in the collision is deemed less than 50%.
Contact a Car Accident Lawyer Serving Spokane and Idaho Drivers
If you or a loved one are hurt by a careless driver on mountain roads and passes, don't leave your insurance claim to chance. A skilled personal injury lawyer can make sure you receive everything you need to recover physically and financially. You should never have to pay for medical expenses out of your own pocket after you've been forced into a frightening collision.
Established in Spokane in 1948, Crary, Clark, Domanico, & Chuang, P.S. is licensed and practices in both Washington and Idaho. Contact us after any accident resulting in a serious injury for a free, confidential consultation and case evaluation. We will only offer you advice that is in your best interest.