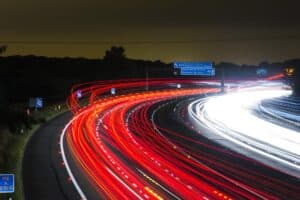 Interstate 90 sees a constant flow of high-speed traffic day and night. A speeding driver can really struggle to slow down when traffic gets heavy or when an accident requires extra caution.
Drivers who don't travel at safe speeds that allow them to react to roadway hazards and changing conditions can face liability if they cause additional damage or injuries to accident victims.
Drivers who strike accident victims and then flee the scene make a tragic situation even worse. Their failure to report an accident immediately can leave victims vulnerable to other approaching motorists. This negligence will also force victims to wait longer for the lifesaving care they need.
WSP Searching for Hit-And-Run Suspect in Deadly Spokane Valley Motorcycle Accident
The identity of a Spokane Valley motorcycle accident victim was released as the Washington State Patrol (WSP) continues to look for the driver who struck and killed the victim after the crash. The Spokesman-Review reports the tragic accident took place along Interstate 90 on Friday night, January 20, 2023.
WSP investigators confirm it happened shortly before midnight. They say a 59-year-old Spokane man on a motorcycle was attempting to merge onto westbound Interstate 90 from the Sprague Avenue on-ramp. The rider lost control, struck the jersey barrier, and was thrown down on the lanes.
Investigators believe the man was then struck by one or more vehicles, killing him. The driver or drivers involved left the scene.
Officers continue to seek information about the motorists who may have struck the rider. They ask that anyone who was involved in the collision or who witnessed the accident call the Washington State Patrol.
Support for Families After a Spokane Motorcycle Accident
Families who lose a precious loved one in a hit-and-run accident should be allowed to seek justice and help with the costs that follow a tragedy. Funeral and burial costs and emergency responder fees can run into thousands of dollars.
These bills can arrive just as close family members must go without the financial support the victim provided through his or her job. In Washington, families are permitted to file a motorcycle accident wrongful death claim to request support from the responsible driver's car insurance company for these and other damages.
In the case of a hit-and-run accident, a suspect can escape justice and never be identified. Yet, families can still seek accident support. They are encouraged to file a wrongful death claim with the victim's own motorcycle accident insurance. Benefits would be provided from the uninsured motorist coverage on the policy. This should be automatic support, but adjusters from the victim's own insurance company can work to limit the money families in need receive.
Contact a Motorcycle Accident Lawyer Serving Spokane
If a tragic motorcycle accident claims a loved one's life, you should speak with an experienced Spokane Motorcycle Accident Attorney at CCD Law. You and your family shouldn't be left to wait for support from an insurance company and a skilled lawyer can assist you in holding them responsible for your family's pain.
Contact us after a motorcycle accident for a free, confidential consultation and case evaluation. It's a no-risk way to find out what you should be demanding from an at-fault driver's insurance company in order to protect your family's future.