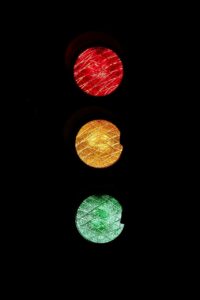 Holiday traffic can get busy, especially at intersections where two major roads meet. These intersections become incredibly dangerous when one driver decides to ignore the right-of-way or doesn't pay enough attention to see a light change.
A small mistake can have big consequences for other drivers and passengers in vehicles traveling through the same intersection. A collision may cause serious injuries.
The situation is only made worse when at-fault drivers don't remain on the scene to accept responsibility for their actions. Victims can be left behind to face a difficult and expensive recovery alone.
Hit-And-Run SUV Collision Christmas Morning in Spokane Valley
A man was sent to the hospital after a two-vehicle hit-and-run collision in Spokane Valley Saturday morning. The Spokesman-Review reports the accident occurred at the intersection of Pines Road and Sprague Avenue on December 25, 2021.
The Washington State Patrol says the driver of a Subaru Outback was traveling north on Pines Road when they believe the man failed to stop for a red light. He continued on to hit a Chevy Blazer going east on Sprague Avenue.
The man in the Blazer, a 65-year-old Valleyford resident, was rushed to Multicare Valley Hospital. There's been no update on his condition.
The State Patrol says that the male driver and a female passenger in the Subaru ran from the scene. They had not been located at last word.
Securing Assistance for Spokane Valley Accident Victims
Victims in a frightening intersection accident often don't get any warning when another driver has entered an intersection despite having a redlight. A powerful impact suddenly occurs and victims can any number of injuries, like a broken bone, a traumatic brain injury, or a back injury.
The medical care will be expensive and the at-fault driver's car insurance provider should be fully responsible. Holding a driver liable can prove difficult when they decide to leave the scene of an accident, but injured victims may still earn financial support.
If a hit-and-run driver isn't identified, injured patients may seek compensation from their own auto insurance policies. This money would be provided by uninsured driver coverage.
If a hit-and-run suspect is arrested, a claim for damages can be filed immediately. This claim asks the at-fault driver's insurance company for compensation. This civil case can proceed even as the driver's hit-and-run charges are sorted out in criminal court. Fortunately, the two cases are separate.
Contact a Spokane Valley Car Accident Lawyer
If you or a loved one has been seriously injured by a careless driver please contact Crary, Clark, Domanico, & Chuang, P.S.  If our Spokane Valley Personal Injury Lawyers represent you for your accident case, you have our assurance that we will use our absolute best efforts to win your claim.
Contact us to take advantage of a free, no-obligation consultation on your case. Let's go over the details of your case together so that we can help you determine your best path to earning the compensation you'll need in recovery from a driver's insurance company or you're own.