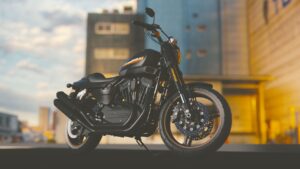 Motorcyclists in Spokane Valley face constant threats from unfocused and careless drivers. The risks are especially high at intersections, where turning drivers often make common mistakes. Drivers can monitor both directions as they attempt to enter a roadway. They can check for cars and trucks, but not look hard enough to spot the smaller profile of a motorcycle.
The driver may proceed and force the approaching rider into an unavoidable accident. These collisions have the potential to cause severe injuries and in the worst cases put someone's life in jeopardy.
Motorcyclist Killed by Turning Motorist in Spokane Valley
A Spokane man was killed when his motorcycle was struck by a car in Spokane Valley Wednesday afternoon. KREM-TV reports the accident occurred shortly after 5 p.m. at the intersection of East Trent Avenue and North McDonald Road on June 15, 2022.
The Washington State Patrol says a 92-year-old man driving a Honda Accord was making a turn onto Trent Avenue but pulled out in front of a motorcyclist. The Honda and the motorcycle collided and then the Honda continued on to strike another car in the opposite lane.
The rider, a 50-year-old man from Spokane, was tragically killed in the accident. No other injuries were reported. Officers said the Honda's driver could face charges for failure to yield the right-of-way to the motorcyclist.
Support for Families After a Tragic Spokane Valley Motorcycle Accident
Families who are notified that a loved one has been killed in a motorcycle accident will never get over their loss. They may also be provided little time to grieve before the costs of a tragic accident come due. The expense of a memorial service and burial will have to be settled in a matter of days. Ambulance and emergency response fees will also be arriving.
All of these hardships can fall to close relatives just as they lose the financial support the deceased had always provided through his or her employment. With this in mind, Washington law allows for families to file a wrongful death lawsuit against an at-fault driver's auto insurance policy. The insurance company would be asked to cover every financial burden the family faces now and those that will arise in the future.
Contact a Spokane and Spokane Valley Motorcycle Accident Lawyer
If a tragic motorcycle accident claims a loved one's life, you should speak with an experienced Spokane Motorcycle Accident Attorney at CCD Law before talking with any insurance representative. Insurance companies don't have to inform families of everything available to them after a tragic accident. They'll be looking to limit the support they must provide you and your family.
Contact us after any motorcycle accident resulting in a serious injury or the tragic loss of life for a free, confidential consultation and case evaluation. We will only offer you advice that is in your family's best interest.