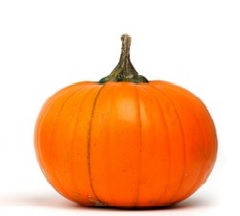 On October 31st, both children and adults will be celebrating Halloween in Spokane and beyond.  We hope that everyone gets some sweet treats and stays safe wherever you decide to spend your Halloween.
Halloween injuries
Did you know that Halloween is a very busy day for Emergency Room visits? Hospitals receive patients in for head traumas, eye injuries, burn injuries, and pumpkin carving accidents.
Below are some tips for kids to avoid injuries:
When buying costumes, look for flame retardant materials
Make sure kid's costumes are not too long
Make sure vision is not restricted by masks
Be extra careful carving pumpkins
Watch out for children waiving canes and swords around
Consider glow sticks for lighting pumpkins
Avoid running across people's lawns
Watch out for dogs
Avoiding Lawsuits:
Personal injuries can result in lawsuits. A few common injuries which could result in an injury claim or a lawsuit could be:
Pedestrian accidents: If you are driving, watch out for people wearing black crossing the street. If you hit a pedestrian, there is a good chance you will be found at least partially liable for the pedestrian's injury.
Unsafe conditions at home: Make sure garden rakes, hoses, and other items people could trip over are picked up. If you are serving candy keep your lights on.
Watch the dog: If you have a pet or dog that is dangerous or could be startled, be sure they are not able to reach your visitors. As our dog bite attorney page states, dog owners are responsible for their dog's actions.
Serving Alcohol: If you are having some adult friends over, or you are the owner or an establishment which serves alcohol, you should be aware that you can be held responsible for anyone who leaves intoxicated and causes an injury. Be sure nobody overindulges or utilizes a taxi, Uber, or has a designated driver.
Injured?
In the event something goes wrong contact us for a free and confidential consultation. We have been serving Spokane and Spokane Valley since 1948 and as personal injury lawyers we help the injured obtain compensation for their injuries.