One of the most commonly cited reasons for car accidents in Spokane is failure to yield, which occurs when one driver doesn't wait for another vehicle and pulls out in front of it. Not surprisingly, these accidents can lead to serious injuries for those involved.
One such accident happened outside of Spokane on the morning of Tuesday, August 8, 2023, according to a story from KHQ. The accident happened along State Route 2 near Reardan when a 28-year-old man collided with the driver's side of a vehicle driven by a 27-year-old woman. Washington State Patrol (WSP) investigators say the man was driving north on Waukon Road and stopped at a stop sign. However, he failed to yield when he pulled out and collided with the woman who was heading eastbound. Both drivers were sent to local hospitals with injuries.
Further investigation by WSP found that the man was driving with a suspended license, no insurance, and was driving without an Ignition Interlock Device (IID).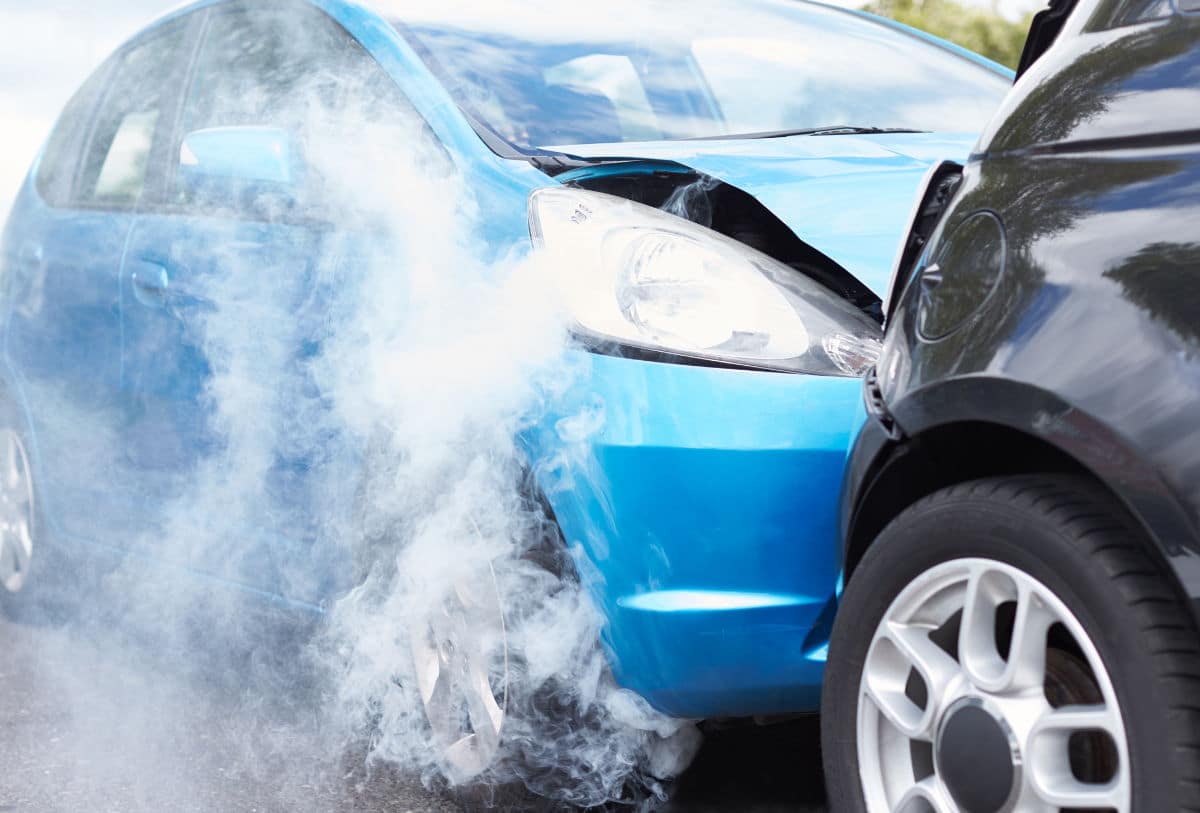 What Does Failure To Yield Mean in Washington?
In Washington and other states, "failure to yield" means you didn't let the right person go first when you should have while driving. This not letting others go or stopping is closely related to the idea of "right of way." Basically, the right of way is about who can use the road in certain situations. It's important to know that not all drivers have the right of way at stop signs or crosswalks, and it depends on where your car is compared to others.
It's a bit more complicated because the rules about the right of way can be a bit different in different areas because of local laws. But usually, the right of way is decided based on these rules:
The person already on the road gets to go first.
Pedestrians always get to go first in a crosswalk, whether there are lines on the road or not.
The person who gets to a certain point first usually gets to go before the second person, and so on.
As the above story shows, failure to yield the right of way can lead to different types of accidents, like:
Accidents when entering a main road – If a driver entering a main road doesn't give way to traffic already on the main road, it can result in accidents.
Intersection accidents – This happens when a driver doesn't yield at an intersection, like running a red light or not letting another car go first when it's their turn. These can lead to dangerous t-bone or side-impact collisions.
Merge and lane change accidents – Failing to yield while merging onto a highway or changing lanes can cause crashes, especially if other drivers aren't expecting you to merge.
Roundabout accidents – Not yielding properly at a roundabout can lead to collisions between cars entering and those already in the roundabout.
Just like any car accident, when another driver doesn't yield or stop when they should can lead to injuries and damage to your car. In these situations, you'll require a lot of medical assistance, and your car could end up completely damaged. This essentially means you'll need financial support to pay for your medical expenses and repair your car. This is where our team of experienced Spokane car accident lawyers can help.
Contact CCD Law Today If You've Been Injured in a Spokane Car Accident
Since 1948, the Spokane car accident lawyers at CCD Law have helped clients throughout the area get the financial and legal support they need after a car accident. When you've been injured through no fault of your own, it can be highly frustrating. Thankfully, the team of experienced car accident lawyers can explain your legal options and how you can recover damages from the person who was at fault.
Don't hesitate to get the help you need. Contact us today for a free consultation.