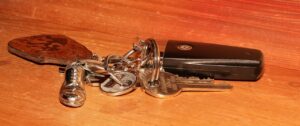 Washington and Idaho Law Enforcement are asking local drivers to do their part in keeping drunk drivers off the road this summer.
Extra patrols looking for DUI Drivers began on Friday, August 20, 2021, and will continue through Labor Day. The new campaign coincides with the 100 Deadliest Days period from Memorial Day to Labor day when increased summer traffic usually brings a jump in deadly collisions.
Washington And Idaho Deadly Accident Numbers
FOX28-TV reports that in 2019 Washington saw a 12% increase in deadly crashes involving DUI and a 32% increase in DUI accidents involving injury.
In Idaho, driving under the influence was the cause listed for over 1,500 crashes in 2020, leading to a tragic 92 deaths.
Multiple Intoxicants Involved in DUI Accidents
Traffic experts say that motorists don't realize how often a DUI accident involves more than just alcohol. Officials call the practice of driving while under the influence of more than one drug a "polydrug" usage and say that mixing drugs with alcohol greatly increases the risk of an accident.
Doug Dahl, Communications Manager with the Washington Traffic and Safety Commission (WTSC) says, "If you look at our statewide stats, almost half of our fatal DUI crashes involve drivers that had two or more substances in their system."
Taking Responsibility for Others Who Travel While Impaired
Dahl asks that people do more to keep intoxicated drivers from ever reaching the road.
Offer an intoxicated person a ride.
Offer them a place to sleep for the night.
Call a taxi or rideshare.
He also says that when these attempts fail to keep a driver from getting behind the wheel, they must call 911. He points out that calling 911 could save the person's life or save the lives of other motorists on the road.
Contact a DUI Accident Lawyer Serving Spokane and Northern Idaho
Established in Spokane in 1948, Crary, Clark, Domanico, & Chuang, P.S. is licensed and practices in both Washington and Idaho. We are committed to providing our clients with the absolute highest quality legal representation.
If you or a loved become the victim of an impaired driver, please contact us to find out every benefit available to you. We offer a free case evaluation that comes with no obligation to you. If you turn over your case to our skilled legal professionals, you won't pay anything unless we win your case for you and your family.