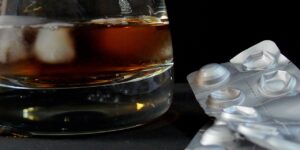 Spokane Valley gets its share of icy, foggy weather in the winter and drivers who don't adjust their speeds and attention can create unavoidable hazards. That danger only grows when a driver gets out on slippery roads while under the influence of drugs or alcohol.
Impaired drivers usually won't be able to slow down to appropriate speeds on treacherous roadways. They won't be able to avoid losing control on patches of black ice and can immediately put other motorists in no-win situations.
Two-Vehicle DUI Crash Injures Two People
A traffic collision in Spokane Valley involving a DUI suspect sent two people to the hospital on Tuesday afternoon. KHQ-TV reports the accident occurred on Trent Avenue, just east of the Argonne Road intersection on January 10, 2023.
The crash took place sometime before 1 p.m. The Washington State Patrol (WSP) determined that two vehicles collided head-on. Foggy and icy conditions were reported in the area.
The two drivers involved were the only occupants of the vehicles. Both drivers were rushed to the hospital with what were believed to be non-life-threatening injuries.
WSP officers were investigating one of the drivers for possible DUI. Their investigation into the circumstances surrounding the accident continues.
Safeguarding Victims After a Spokane Valley Car Accident
An accident involving a drunk driver can leave injured victims confused. They might worry that they won't be able file an accident claim until a criminal trial is resolved over DUI charges.
Thankfully, that's not the case. Injured victims can file an accident claim as soon as they are ready. The civil case and the criminal proceedings are separate. This allows victims in recovery to secure money to pay hospital bills as soon as possible.
They would file an injury claim against the at-fault driver's auto insurance provider. Victims should receive full support for all hospital bills and the lost income they endure while missing work. The emotional trauma and physical pain victims endure should also factor into the amount seen on an insurance settlement check.
Contact a Spokane Valley Car Accident Lawyer
If you are hurt in a local traffic accident, you should speak with an experienced Spokane Valley Car Accident Attorney at CCD Law. You and your family shouldn't be left to wait for support from an insurance company. A skilled lawyer can assist you in holding them responsible for your medical bills and the pain you go through.
Contact us after a car accident for a free, confidential consultation and case evaluation. It's a no-risk way to find out what you should be demanding from an at-fault driver's insurance company in order to protect your wellbeing now and in the future.