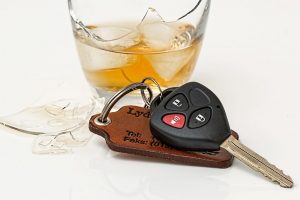 It will be a good feeling to say goodbye to this past year, but in our rush to put it in the rearview mirror we can't get careless with our safety and the safety of others. This is especially true for those of us who will get out on the roads on New Year's Eve and New Year's Day.
This night of fun and celebration often involves the enjoyment of alcoholic beverages. And once the ball drops at midnight, the urge to head home can lure many motorists into a false sense of security. Instead of waiting a while, or booking a ride, they can make the dangerous choice to get behind the wheel of their own cars when they aren't sober.
Spokane New Year's Eve Driving Dangers
Partying at Northern Quest Resort & Casino, or catching one of the fireworks displays around Spokane, or even some night skiing at Mount Spokane may be on the schedule. Even a small gathering at a friend's house may lure you out into the cold.
There's nothing wrong with wanting to have a great time while welcoming in the new year. Yet, every year at this time people drink too much and try to drive themselves home. This choice can endanger every person in every other car they can meet on the road. The person in that other car may be you. You might be a designated driver or coming home from a family gathering when a DUI driver brings a devastating end to your night.
It's a risk Spokane residents face every single holiday season. At the end of 2017, these dangerous choices were apparent in police and state patrol arrest statistics. The Spokesman-Review reported 41 people were booked into the Spokane County Jail between Dec. 24 and New Year's Day on suspicion of DUI. There were seven arrests each on Christmas Eve and New Year's Day (and morning).
Drunk Driving Threats for Motorists Over the Holidays
Drivers behind the wheel and under the influence can be an especially dangerous and unpredictable threat as innocent motorists unknowingly share the lanes with them.
A drunk driver can seemingly come out of nowhere from the perspective of a safe motorist. A sudden swerve into oncoming traffic or blowing through a redlight leaves little opportunity for you to steer clear of the reckless driver's vehicle. That impact may carry more force than a normal accident as well due to the dulled awareness of the offender. A drunk driver can be so impaired that they don't have the reflexes to hit the brakes when going into a collision. This can mean they carry their full speed into the crash.
The National Safety Council (NSC) documents the risks seen nationwide. In a single year, traffic fatalities involving an alcohol-impaired driver represented 29% of total traffic fatalities. Yet, over the New Year's holiday period that number tragically jumped to around 39%.
Stay Safe on Spokane Roads Over the New Year's Celebration
The holiday season always brings out more travelers and wintertime conditions can also make trips more treacherous. The last thing we need is for intoxicated drivers to get out on our streets and highways and put everyone at risk of a holiday tragedy. Stay safe and don't wait until you've already been drinking to decide your next move. Schedule a rideshare or a designated driver or stay in place until you are safe to get behind the wheel again.
And if you are hit by a drunk driver over the holidays and find yourself with serious injuries, please contact the car accident attorneys with CCD Law of Spokane. We can make sure you receive the compensation you'll need to fully heal and get your new year back on track. Contact us for a free, no-obligation consultation.