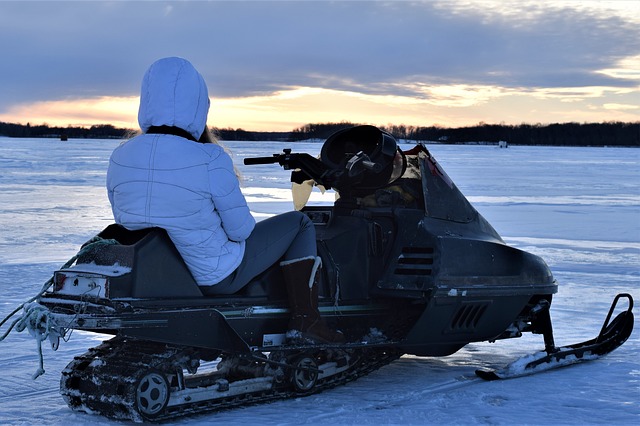 There are around 80 public snowmobile parks in Washington state, and thousands of square miles of private and public lands where one could ride a snowmobile. In some towns, especially in the Cascades, snowmobiles are a way of getting around during the winter months.
Unfortunately, around 150-200 people die each year in snowmobile accidents in the U.S. with roughly 15-25 in the state of Washington, according to the International Snowmobile Manufacturers Association (ISMA). Modern snowmobiles weigh around 550 pounds (full gas tank) and reach speeds much higher that their predecessors.
Common Snowmobile Crashes
Modern snowmobiles are quick powerful and grip the snow well creating a need for training and experience before one should ride with no restrictions. According to a study published in the Public Health Reports, per mile traveled, snowmobiles are much more likely to be involved in an accident than are vehicles traveling on roads and highways. The reason for this is believed to be in the nature of snowmobile operations which is mostly for recreation.
The ISMA lists several common types of snowmobile crashes:
Single-vehicle crashes: Few accidents happen by snowmobiles colliding with each other. Most collisions are from objects such as rocks or trees.
Inexperience: With the speed and power of modern snowmobiles, it's easy to get in over your head and be caught in a situation for which you lack the experience and training.

Brake-Throttle mix-up: One of the braking levers is on the same handle as the throttle. A common mistake is to hit the throttle when attempting to brake.
Too loose of a grip on handles: This can cause a rider to fall off when suddenly jarred or if the snowmobile takes off quicker than anticipated.
Unfamiliar with terrain: Another rookie mistake is to go all out where the rider is unfamiliar with the area. A jump might be higher than expected or a turn shaper than thought on a path.

Speed: Riders with all experience levels often go too fast for the terrain and hit an object or engage in a rollover.
Fall through ice: Riding on frozen lakes or streams can be dangerous. Snowmobiles plus a rider can push 700 lbs. and can fall through thin or thawing ice.
Wires and fences: Suddenly coming upon barbed wire or a wire fence can be deadly as it produces deep wounds and sometimes decapitation.
Avalanches: Snowmobiles often trigger avalanches by their weight and vibration. Several people die each year from avalanches while riding snowmobiles
Commons Injuries From Snowmobile Crashes
There are certain types of injuries that medical professionals see when treating snowmobile accident victims. These are the result of typical snowmobile operation that result in unprotected impacts, roll-overs and falling though ice. Some of the most common are:
Traumatic Head Injuries
Broken bones, especially appendage and ribs
Deep lacerations/abrasions
Damaged organs usually from impact and crushing
Hypothermia
Requirements for Riding a Snowmobile
Registration
In Washington state, all snowmobiles must be registered much the same as an automobile, and a decal showing the registration has been paid for that year is up to date must be placed on the snowmobile. Also, the registration card must be with the snowmobile at all times.
Age of Operation
Minors under the age of 12 cannot ride a snowmobile on public lands, and for minors age 12 to 16, they must show proof of completion of a safety class and have a certificate showing that they are qualified to operate a snowmobile. Those 17 and older can operate a snowmobile without a license so long as their snowmobile is properly registered.
Operation of Snowmobile
Snowmobiles can be ridden on any public highway that is covered in snow or ice, but only if that road has been closed to vehicle traffic or it is allowed by local authorities to operate on public roads.
When crossing a public road where snowmobile riding is prohibited, it is ok to do so if the person comes to a stop, rides across the road at a 90-degree angle and crosses more than 100 feet from an intersection.
Common Violations
Washington law allows for the issuing of citations for the following violations for the operation of a snowmobile:
At a rate of speed greater than reasonable and prudent under the existing conditions.
In a manner so as to endanger the property of another.
(Without a lighted headlight and taillight between the hours of dusk and dawn, or when otherwise required for the safety of others.
Without an adequate braking device which may be operated either by hand or foot.
Without an adequate and operating muffling device which shall effectively blend the exhaust and motor noise.
Upon paved shoulders or road embankments not covered in snow.
While impaired by drugs or alcohol.
Liability for Injuries
Like most states, policies issued in Washington state do not cover off-road vehicles, including snowmobiles. However, almost all insurance companies can include snowmobile use in their policy, but it must be done before an accident occurs. If there is no insurance then the at-fault person will have to personally pay for all damages.
What if I'm Injured by Someone Else?
If you are injured by someone else's negligence, you can get compensated from their insurance company if they have snowmobile insurance. If not, then you might have to sue them and get a money judgment in court, and they will have to personally pay for the damages.
If you have your own snowmobile insurance, depending on the type of policy, your own insurance may pay for some of the bills. This will be dictated by the individual policy as Washington state law has no requirement that snowmobile operators have insurance.
You may want to talk to an attorney if you are injured in a snowmobile accident. A knowledgeable and experienced attorney can advise you on the law and evaluate your case. The attorneys at Crary, Clark, Domanico, & Chuang, P.S. have the experienced attorneys trained in the law dealing with snowmobile accidents and other personal injuries. They can go toe-to-toe with the insurance companies and their lawyers to get you fair compensation for your injuries. Call them at (509) 926 4900 or send them a message. We are located in Spokane and represent clients all over the State of Washington and in Idaho as well.