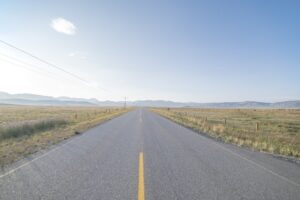 Two-lane highways and long straightaways across Spokane County can lull drivers into going faster than they realize. They also bring motorists traveling in opposite directions very close to each other with only yellow or white lines separating vehicles traveling at sometimes high velocities.
When drivers enter the highway from another road additional traffic hazards are created as distracted drivers may not spot merging vehicles until it's too late to brake. These sorts of dangers and others on rural highways can lead to serious accidents and leave victims to recover from severe injuries.
Three-Vehicle Collision Near Freeman
A multi-vehicle crash in Spokane County near Freeman required an emergency response from the Spokane County Sheriff's Department and Fire Department on Monday morning. KXLY-TV reported the accident occurred along Highway 27 about a mile north of Freeman on July 5, 2021.
Officials on the scene near the Palouse Highway intersection confirmed that the accident involved three cars. KHQ-TV reported the accident involved injuries. The number of people hurt and the severity of the injuries haven't been confirmed.
The crash blocked travel in both directions of the highway for about an hour. Investigators haven't released what they believe caused the crash.
Seeking Help for Spokane County Accident Victims
Victims suffering a serious injury in accidents can wonder how to get help with the expensive medical treatment they require to get back on their feet. These costs are added to the missed time at work that leaves victims without paychecks to keep up with monthly expenses like car payments, rent, and utility bills.
In such a difficult situation, victims and their families are allowed to file an accident claim against the insurance company for an at-fault driver. This claim can provide money to pay for medical care already needed and any care necessary in the future. Lost wages at work can also be recovered. There's also the emotional struggle as victims complete a frustrating recovery and may not be able to return to their normal lives for weeks or months. This mental anguish should also earn support for victims.
Contact A Spokane County Car Accident Lawyer
Innocent victims should receive help with each step of their recovery without having to ask, but insurance companies don't always make things easy. They'll question a victim's role in an accident and even claim an injury is made up. They do this to avoid accepting liability and having to provide compensation for their driver's victims.
Allow a Spokane Car Accident Attorney to protect you from these predatory practices that insurance companies have been targeting victims with for decades. Contact CCD Law for a free case evaluation and strategy session for you and your family. Find out how to best secure the money you and your family will need to rebuild your lives.