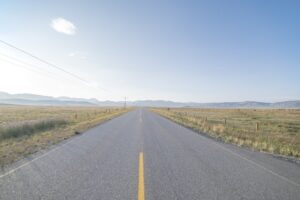 Long, rural highways can lull inattentive drivers into an unfocused state and leave them at elevated risk to miss potential obstacles ahead of them. A careless driver can also be distracted by a cellphone, radio, or passenger and fail to leave themselves time to hit the brakes when traffic comes to a stop.
Motorists may also travel at unsafe speeds and leave themselves with insufficient space to stop when a hazardous situation arises. All of these negligent acts can send a vehicle into a collision, affecting multiple other vehicles and occupants on the road. Victims can get seriously hurt and require more than just an emergency room visit to recover.
Spokane Woman Injured in Collision Near Clarkston
A woman was rushed to the hospital after a collision with a truck just west of Clarkston on Monday afternoon. Big Country News reports the accident took place just before 5 p.m. on US12 about 12 miles west of the city on June 14, 2021.
Police officers responding to the scene say a woman was traveling east in a Ford Edge when she slowed for traffic. She was struck from behind by a man driving a truck with a trailer. The impact badly damaged the Ford SUV.
Investigators say the injured driver of the SUV, a 76-year-old woman from Spokane, was taken to St. Joseph Regional Medical Center in Lewiston for care. Her condition has not been released.
Investigators cited the truck's driver, a 27-year-old man from Granger, for negligent driving in the 2nd degree.
Securing Help for Car Accident Victims in Clarkston and Lewiston
Victims can go from the driver's seat to the back of an ambulance in a flash after suffering an impact in a car crash. Once stabilized, victims and their families can wonder about the hardships they may be faced with in the future.
Unfortunately, victims don't just get to focus on what may be a difficult physical recovery. They could also be forced to worry over a shocking amount of bills arriving from doctors, hospital staff, surgeons, and other specialists. That's on top of the lost income victims may be experiencing due to their time away from work.
Under such troubling pressures, Washington state law provides the opportunity for victims or close family members to file a claim for damages with the insurance provider of an at-fault driver. This claim provides for the payment of hospital care now and any care expected to be required in the future. The loss of wages at work can also factor into a claim settlement. Physical and emotional trauma can also earn compensation.
Contact a Spokane, Clarkston, and Lewiston Car Accident Lawyer
Victims can seek assistance from an insurance company, but insurance agents won't be eager to provide what's really necessary to afford a full physical and financial recovery. It often takes a legal expert working on behalf of the victims and their families to make sure insurance companies provide what's fair after a serious accident.
Established in Spokane in 1948, Crary, Clark, Domanico, & Chuang, P.S. is licensed and practices in both Washington and Idaho. We are committed to providing our clients with the absolute highest quality legal representation. If our Washington Car Accident Lawyers represent you for your accident case, you have our assurance that we will use our absolute best efforts to win your case. Contact us after any accident resulting in a serious injury for a free, confidential case evaluation.