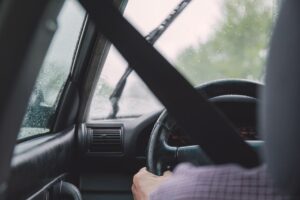 Serious car accidents around Spokane can have serious consequences and leave drivers and passengers with major injuries. That's why it's critical that other drivers and witnesses reach out to authorities as quickly as possible after a crash to ensure medical assistance arrives as soon as possible.
When an at-fault driver decides to leave the scene to avoid responsibility, they can leave injured victims behind who need immediate ambulance care. The added time victims may have to wait for treatment can make a big difference in their recoveries. Hit-and-run drivers can also leave victims and their families facing enormous recovery costs alone.
Man in Critical Condition After a Hit-and-Run Accident in North Spokane
A traffic collision left a man with serious injuries and led to the arrest of a hit-and-run driver in Spokane Thursday morning. KREM2-TV reports the accident occurred around 11:12 a.m. at the intersection of Maple Street and Garland Avenue on October 6, 2022.
Spokane Police determined that three vehicles were involved in the crash. They say that a man driving a silver car was traveling eastbound on Garland and speeding when it struck a black truck. The truck was overturned upon impact. A third car suffered minor damage in the aftermath.
The driver of the truck was rushed to the hospital in critical condition. Meanwhile, police say the driver of the silver vehicle tried to run away from the scene. Witnesses at the accident site pointed him out. A K-9 unit was able to locate him a few blocks away. The suspect had minor injuries.
The Spokane Police Department says the man was charged with felony hit and run and vehicular assault.
Support for Victims After Frightening Spokane Car Accidents
Traffic accident victims can suffer broken bones, head injuries, and back and spine damage and find themselves in the hospital for days or weeks. Each day of care can cost thousands of dollars, not to mention the ambulance services fees that will be added in. There's also the future care that a serious injury may require that will push a victim who has already missed valuable time at work to the financial brink.
In such a difficult situation, recovering victims or their families can file claims for damages against the insurance company representing the driver who caused a devastating accident. Victims should be able to count on the car insurance company to provide for every cost of recovery already seen and for those expenses still to come.
A hit-and-run suspect will be facing criminal prosecution, but hit-and-run victims don't have to wait on a criminal trial to file an injury claim. An accident claim against the driver's insurance can move forward separately so a victim and close family members can earn the support they desperately need.
Contact a Spokane Car Accident Lawyer
Victims should proceed cautiously when car insurance representatives call them after an accident. Agents will be asking you for a recorded statement in the hopes that you'll say something that hurts your case later. This may allow them to twist your comments to escape blame and financial responsibility for your accident. You'll see this tactic and other insurance tricks as you progress through the claims process that's designed to keep you waiting until you are desperate enough to accept a "lowball" settlement.
Talk to a local, experienced Spokane car accident lawyer before accepting a call from anyone else. Let us handle the insurance company and make sure you receive full compensation for what you've been put through. We offer a free, no-obligation consultation on your case. Contact us today to set up an appointment.