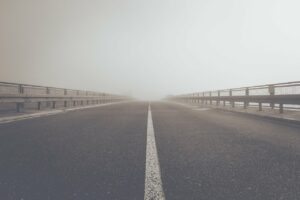 Travel on narrow, two-lane highways in and out of Richland can be hazardous when drivers aren't monitoring where they are in the lane. A driver crossing the yellow line even by a few inches can catch oncoming motorists by surprise and allow little time or space to avoid a devastating accident.
These collisions can cause serious injuries that require long and difficult recoveries. In the worst instances, drivers and passengers can have their lives threatened.
One Killed and Three Hurt in Richland Three-Car Collision
One person was tragically killed and three other victims were injured in a devastating accident in Richland Thursday morning. The Tri-City Herald reports the accident occurred shortly before 6:15 a.m. along Highway 240/Hanford Highway on February 10, 2022.
The Washington State Highway Patrol responded to the crash scene near Horn Rapids Golf Course. They say that a pickup traveling east crossed the center line to hit a westbound passenger car head-on. A third car also traveling west also collided with the vehicles.
A passenger in the pickup died. Two drivers involved in the accident were left in critical condition and a third driver was in serious condition.
Investigators are still working to determine why the pickup's driver veered into oncoming traffic.
Support for Families After a Benton County Accident
For families who have lost a loved one in a terrible accident, a wrongful death claim can protect the financial wellbeing of close relatives. After a collision, families may be faced with funeral and burial expenses and emergency response fees. They will likely receive these bills while also having lost the financial support a loved one can no longer provide.
A wrongful death claim is filed on the responsible driver's car insurance policy. It can prevent a family from falling into financial turmoil and provide for the spouse and children of the victim in the future.
For the surviving victims of a frightening crash, a claim for damages can be filed against an at-fault driver to seek financial support through recovery. This claim may earn money for all medical expenses and the lost income a victim loses while missing work.
Contact an Eastern Washington Car Accident Lawyer
If you or a loved one has been hurt in a car accident, it's worth your time to discuss your case with a legal professional. You deserve to know about every benefit available to you and your family. You should also know the difficulties you'll have with car insurance companies who often treat victims unfairly simply to save money.
Crary, Clark, Domanico, & Chuang, P.S. has a long history of protecting victims and their families after tragic accidents.  If our attorneys represent you and your family for your accident case, we will make sure that insurance companies can't ignore the hardships you've been forced to endure. Contact us for a free and confidential consultation. We will only offer you advice that is in your best interest.