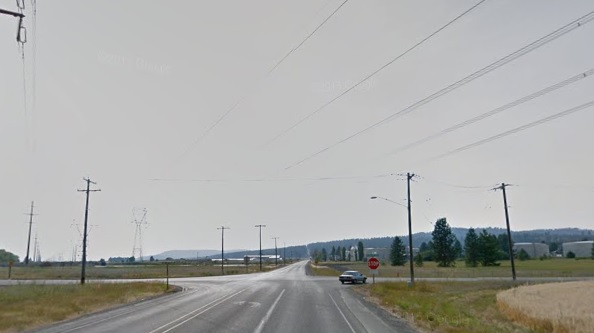 Drivers traveling in each direction on the narrow lanes of U.S. Highway 95 in Idaho must put a lot of trust in each other as they pass so close to one another. Only a few feet separate opposite lanes of traffic and the smallest mistake can leave a driver in the direct path of a line of vehicles.
Dangerous head-on and sideswipe collisions put drivers and passengers at risk of severe injuries and can threaten the lives of those involved.
Two People Tragically Killed and One Hurt in a Moscow Collision
Two people lost their lives and one person was injured in a collision outside of Moscow Tuesday morning. News Radio 1310 reports the accident happened around 8 a.m. along U.S. 95 about five miles south of town on November 2, 2021.
Idaho State Police say the driver of a Toyota Camry crossed the center line and struck a Chrysler minivan.
Two victims in the Camry who were in their 80s were killed. The driver of the minivan, a 42-year-old man from Lewiston, was rushed to a nearby hospital.
The Idaho State Police have not released the findings of their investigation into the circumstances surrounding the accident.
Assistance for Moscow Accident Victims and Their Families
Surviving victims of accidents along Idaho highways can be in desperate need of help with the costs of recovery. Their hospital bills can quickly come due and their monthly expenses like car payments, rent, and credit card payments can build up as they miss more and more time at work while healing.
Victims are permitted to ask an at-fault driver's insurance company for support to help them avoid a financial crisis after a devastating accident. This civil claim seeks to earn enough compensation to pay off hospital and physical therapy bills now and those expected to arrive in the future. An insurance settlement would also support the victim and his or her family while they must miss out on valuable paychecks at their place of employment.
For families who have lost a loved one, a wrongful death claim can be directed at the insurance provider for the at-fault driver. This civil lawsuit asks for assistance for the family with funeral costs and emergency response fees. The income a deceased victim can no longer provide to close relatives in the future can also be part of support awarded to families.
Contact a Car Accident Lawyer Serving Moscow
If you or a loved one has been the victim of a highway accident contact an Idaho Car Accident Attorney serving Latah County. A skilled personal injury lawyer holds insurance companies accountable for the needs of victims and their family members.
Established in Spokane in 1948, Crary, Clark, Domanico, & Chuang, P.S. is licensed and practices in both Washington and Idaho. Contact us for a free case consultation to find out how to protect yourself and your family members from the tactics insurance companies use. These strategies can prove to rob victims of the compensation they need to rebuild their lives.